22 amazing pictures from the iPhone Photography Awards

Pocket-lint
18-06-2015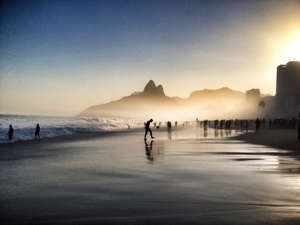 The winners of the 8th annual iPhone Photography Awards have been announced and wow, are some of the shots absolutely stunning. Founded in 2007 soon after the iPhone first launched, the awards looks to reward photographers who've ditched their camera in favour of the Apple smartphone. This year saw thousands of images submitted by iPhone photographers from 120 countries around the world. Winners are selected by jury members in a multi-step process and The Photographers of the Year are then awarded. The three Photographers of the Year Awards this year go to Michal Koralewski of Poland, David Craik of the United Kingdom and Yvonne Lu of the United States. The 1st, 2nd and 3rd places in 19 categories were awarded to 57 photographers. "This year's entries were especially impressive ranging from intimate, thought-provoking moments to stunning, captivating imagery," said IPPAWARDS creator Kenan Aktulun. "We'd like to congratulate all of our winners who once again showed the ability of the iPhone to take astonishing photographs." And their prize? The three Photographer of the Year Award winners will receive an Apple Watch Sport. The first place winner in each category will be awarded a Gold Bar from the most recognisable private gold mint in the world. You can check out the full list of winners at the
www.ippawards.com
website.
1 Michał Koralewski Koziegłowy, Poland 1st Place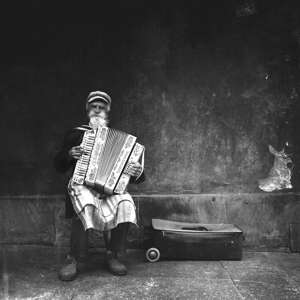 You can find a striking moment when you least expect it if your eyes are open to it. Michal Koralweski came across one of those moments as he strolled through a market square in Warsaw and spotted an accordionist playing traditional Polish songs. As soon as he saw the bearded musician, he knew he had to take the photo. "His face was the first thing I noticed," Koraweski says, "so expressive and beautiful in it's own way. It was like an open book. You could almost read his life story from the wrinkles." He was able to get the image he wanted without disturbing the rich atmosphere by snapping the shot with his iPhone. Koraweski, who resides in the old and beautiful Polish city of Poznań, tries to pick up inspiration everywhere he goes. Even when he's walking the same streets every day, he'll look for new angles, intriguing lighting or distinct moods. He's also interested in using his art to illuminate the emotions of people around him. Although he's busy with two demanding jobs and three energetic children, he keeps his eyes open and ready to find the next captivating image.
2 David Craik Surrey, United Kingdom 2nd Place
The only restriction on a photographer is the photographer's own imagination according to David Craik. This philosophy shines through in his photo of Starlings that had come to snatch the crumbs off his table at a coastal café in the United Kingdom. While a photo of birds may seem ordinary, the compelling image Craik created is astonishingly unique. "After the first bird landed and I saw the shadow on the white wall behind it," he explained, "I knew this was a great image to be captured. Now it was just a case of operating the iPhone properly and finding the best composition." Craik's experience as a wildlife photographer showed him that you can rarely force a photo to happen. Patience is key and can pay off in enormously rewarding ways. "Some may think I'm mad," he said, "but one of the most exciting things about wildlife photography is the waiting." His inspiration often comes from compositions, shapes, colors, emotions and subjects he hasn't experienced before. He's also inspired by the work of other photographers. For him, it's not about re-creating the same images, but rather imagining an entirely different photo that conveys the feeling he just experienced.
3 Yvonne Lu New York, United States 3rd Place
It's all about those unique and sometimes surprising moments along the journey for Yvonne Lu, who captured a quiet yet captivating image of a couple on a train. She noticed the pair as she travelled along the Hudson Valley River on her way home to New York City. Lu was taken by the beauty of this scene just a few seats away from her own and silently snapped the shot. "The couple," she explains, "looks like they don't need anything else in the world. I also found the romantic, vintage feel very entrancing. The two looked as if they could be coming back from a movie set." She relies on the iPhone to capture moments like these because it lets her take pictures quietly without disturbing her subjects. She also loves the ability to post her photos to social sites, like Instagram, and share them with the world instantly. Lu, whose Chinese name is Yichieh, is a Taiwan-born fine arts photographer who currently resides in New York.
4 Ben Schuyler Seattle, WA United States 1st Place – Abstract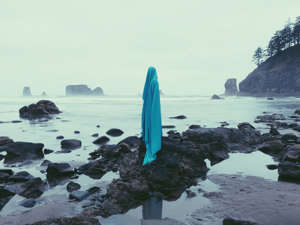 There are times when two disparate images, like this natural setting and the woman in the blue robe, come together to form a beautiful image. Ben Schuyler took this photo as part of a series called Come All Ye Saints. Born and bred in the Pacific Northwest, Schuyler has reportedly spent his life drinking coffee, hiking the Cascade Mountains and breathing in the salty air of the Puget Sound. He is currently traveling America to document life on the road for his project When the Road is Home, an exploration of mobile living.
5 Sephi Bergerson Goa, India 1st Place – Animals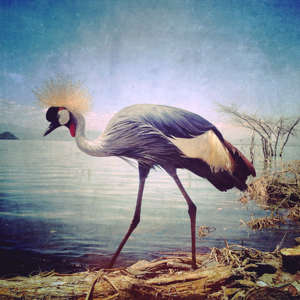 After more than 10 years as an advertising and commercial photographer, Sephi Bergerson closed his studio in 2002 and moved to India with his wife and 10-month-old baby girl to follow his dream to be a documentary photographer. Sephi's work has been featured in books and publications worldwide and has won international acclaim. His most inspiring photo projects address cultural and humanitarian issues from polio and HIV to rural development and education.
6 Christian Frank Stuttgart, Germany 1st Place – Architecture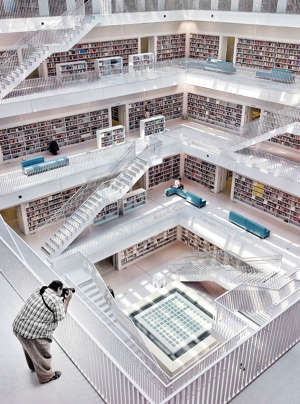 Originally from Bavaria, Christian Frank is studying Interior and Products Design in Germany at the Academy of Arts in Stuttgart. "This photo shows the central library of Stuttgart. You can often find photographers there trying to catch the beautiful light coming through the book shelves. On this evening I was able to bring together the light, inner architecture and the best position."
7 Jeremy Kern Washington, DC United States 1st Place – Children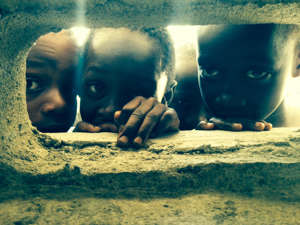 Originally from Rochester, New York, Jeremy Kern is a hobbyist photographer and pediatric hospitalist at Children's National Medical Center in Washington DC. He lives in the DC area with his wife, two daughters and their Golden Retriever Abby. Once a year, Kern travels to a medical facility in rural Haiti with a group through Project MediShare. The group is composed of several physicians along with many nursing and medical students. It offers an educational opportunity to gain a better understanding of medical challenges outside of the United States. "This particular photo was taken during during my third trip to Haiti in the Central Plateau outside of Thomonde where news of our arrival travels by word of mouth. On this particular day, we were stationed in a cinder block schoolhouse. Gaps in the cinderblocks served as a window and allowed for light and ventilation. Families were already waiting at the makeshift clinic as we arrived. They will often spend the entire day there. Children who are waiting to be seen were peeking through the window curious to get a glimpse of the foreign doctor teams. I had been playing with them through the window most of the day and decided to take a picture. I pointed the camera which was at waist-level and snapped. Although it took little planning, I think it is a beautiful image of these inquisitive kids."
8 Amy Paterson Cape Town, South Africa 1st Place – Flowers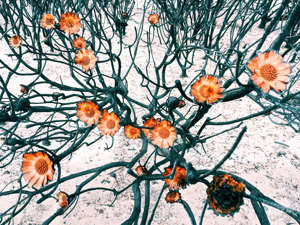 Amy Paterson is a 23-year-old writer, born and bred in Cape Town, South Africa. She loves her home city and is constantly inspired by its natural beauty and the boundless creativity of the people who live in it. "I took this photo at Silvermine Nature Reserve while surveying the charred aftermath of the fires that ravaged Cape Town in March of this year. These are proteas, which is our national flower and a type of fynbos that has adapted to fire over millions of years. It's embraced fire as part of its ecology and many of these species would become extinct without it. Some only release seeds from their cones after fire and others are germinated through smoke stimulation."
9 Xu Lin Qing Dao City, China 1st Place – Food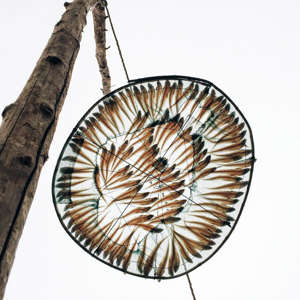 "This photo was taken in the middle of Yangtze River where people dry the fish they catch and transform them into delicious cuisine. Taking pictures is a daily routine to me—like a diary. I hope my pictures can let people see a different world."
10 Chris Belcina Cooper City, FL United States 1st Place – Landscape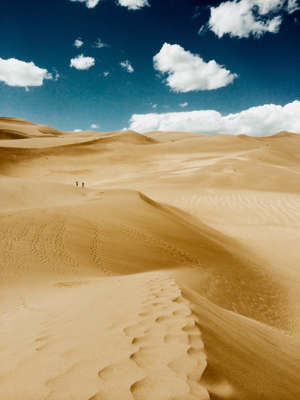 A nurse by profession, Chris Belcina is a self-taught photographer. His winning photo was taken while visiting the Great Sand Dunes National Park in Colorado. "iPhone Photography has taught me to find my own style and helped me think creatively, turning ordinary moments into magical ones, capturing details that we often take for granted."
11 Fabio Alvarez Pichincha, Ecuador 1st Place – Lifestyle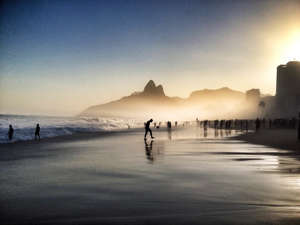 Fabio Alvarez is an Ecuadorian based designer and iPhone photographer. "I was enjoying one of the most perfect afternoons of my life, with my best friend in Rio de Janeiro. We where surprised to see men playing soccer at the beach all day long. I wanted to capture the passion that Brazilians have for that sport with this image."
12 Yvonne Naughton La Conner, WA United States 1st Place – Nature
Originally from Wexford, Ireland, Yvonne Naughton made Washington State her home few years ago. In addition to being an "accidental photographer" as she calls herself, she is a part-time pediatrician, aspiring ultra-runner and mom of two busy pre-teens and three energetic hounds. "The photo was taken on one of my daily morning dog walks on Snee Oosh beach last October. It was a moody Pacific Northwest day with a thick fog lingering on the beach. There had been heavy dew overnight so the spiderwebs which covered rocks, logs and bushes shone like strands of diamonds. As the dogs chased each other on the beach I captured as many different images as I could and began editing as I sat on a log and finished my coffee. Due to the low light, I converted everything to black and white and focused on making the 'diamond' webs the focus of the image."
13 Jesse Alkire Chicago, IL United States 1st Place – News/Events
Jesse Alkire is a freelance ACD/Writer/Art Director in Chicago. He grew up in Colorado writing, drawing, and shooting videos for fun, all of which he now happily does for a living. "I get inspired creatively when I see something different, something daring, something with a unique point of view. This photo was shot at the Chicago Air and Water Show, which I attend every year (mostly just to take photos). The planes fly so close to the beach that there's ample opportunity to shoot photos with interesting framing and perspectives. As luck would have it, I actually saw this shot before it happened and was able to frame it up perfectly as the plane completed the loop."
14 Jose Luis Saez Martinez Valencia, Spain 1st Place – Others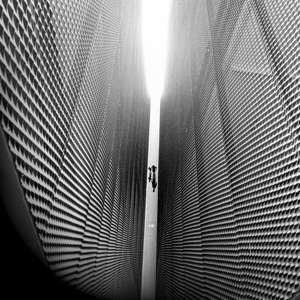 José Luis, an architect living on a beautiful beach town of Spain, has been a converted iPhone photographer since 2011. In his photography, he strives to capture his architectural surroundings with distinctive mediterranean lights.
15 Andre Malerba Woodstock, VT United States 1st Place – Panorama

Based in Yangon Myanmar, Andre Malerba is a photographer focused primarily on human rights issues. He specializes in long-term projects, and strives to create strong and straightforward documentary images that are relevant to a wide variety of applications and publishing platforms. His work has appeared in Time.com, The Washington Post and Pro Photographer Magazine among others.
16 Song Han Chengdu, China 1st Place – People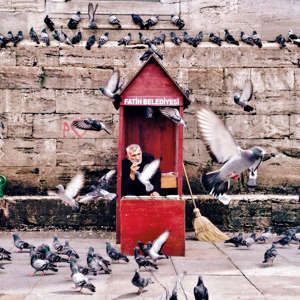 "What inspires me most is the whole context of a city rather than a single scene.Taking photos with the iPhone makes it more convenient and flexible to observe and create."
17 Daniele Colombera Los Angeles, CA United States 1st Place – Portrait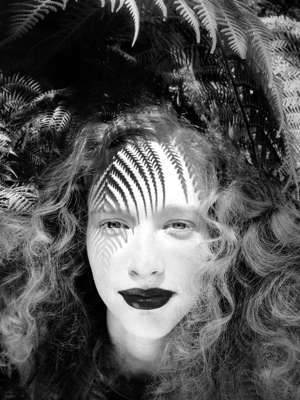 Born and raised near Venice, Italy, Daniele Colombera currently lives in Los Angeles. He studied Literature and Fine Arts in Rome and works in the movie industry as a digital imaging technician and cinematographer. "I took this photo behind the scenes of a fashion shoot. I envisioned the image in black and white because I wanted the graphic component of the fern and its shadow to emboss the face of the girl and focus the eye on her ethereal expression without being distracted by the vivid colors of nature surrounding her."
18 Heather Goss Grand Haven, MI United States 1st Place – Seasons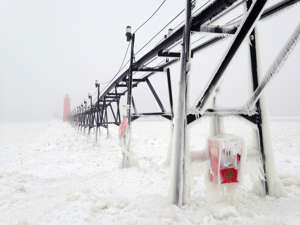 Heather Goss of Grand Haven, MI races bikes and takes many of her photographs while she trains. "This particular shot was during one of the craziest winters we've seen here in Grand Haven in awhile. Over twelve feet of snow for the season and Lake Michigan iced over all the way across to Chicago. I spent a lot of time riding along the frozen shores of Lake MI in the brutal cold to admire the beauty of it all.The Grand Haven pier is one of my stops along the shore."
19 Cindy Buske Lynnwood, WA United States 1st Place – Still Life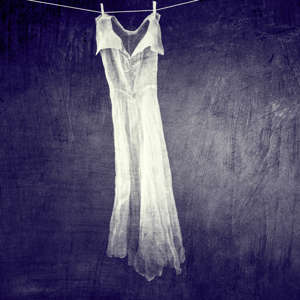 Cindy Buske is a Seattle-based nurse who is passionate about photography. For her, photography is an important creative outlet and counterbalance to the structured world of medicine. Her images have been featured in Snap and Mobiography Magazines, as well as on Hipstography, and in various group exhibitions. "As a mobile photographer, I love capturing the world around me – literally anything that draws my attention can become a subject. I also have a more figurative side that cherishes the work of creating unique portraiture. My images often enter a dreamy, ethereal world, yet maintain an accessible simplicity."
20 Robert Radesic Pula, Croatia 1st Place – Sunset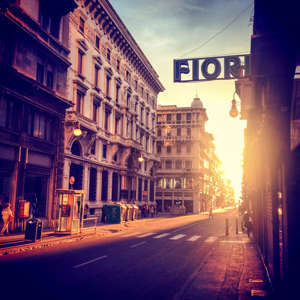 Robert Radesic is an art director from Istria, a region in the northern Adriatic Coast that extends from Croatia to Slovenia and Italy. Traveling the world and taking photos of the special moments of life is his passion. "This shot was taken at sunset in the town of Triest, Italy, which is noted for its architecture from the Austrian Empire, and for the bora, a strong north-wind that blows clouds from the sky after a rain."
21 Ahmed Saeed Cairo, Egypt 1st Place – Travel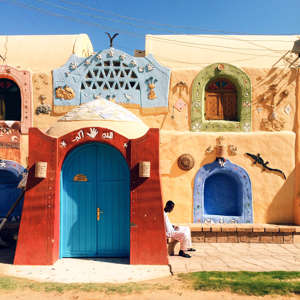 An Interior Designer/Fine Arts Graduate, Ahmed Saeed is also a hobbyist photographer. He enjoys taking and processing his photos with his iPhone while he travels. "In December 2014, a friend and I spent a few days in Aswan's Nubian village Gharb Sehel. It's a beautiful place with colorful houses, kind warm people and mesmerizing views of the Nile. We were exploring the outskirts of the village when I stumbled upon this one of so many beautiful houses."
Ruairidh McGlynn Edinburgh, United Kingdom 1st Place – Trees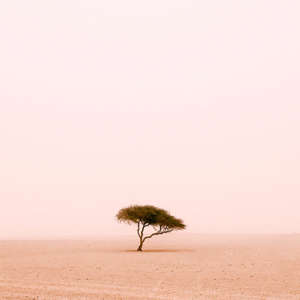 © PocketLint Ruairidh McGlynn is a mobile photographer specializing in landscapes. When not at work, he can often be found exploring the mountains. "While on a trip to Qatar earlier this year, I met up with a photographer that I'd connected with on Instagram. We ventured out into the desert bordering Saudi Arabia. As the light faded and the mist set in, we passed lone outposts and camels in search of the perfect tree. Faint outlines grabbed our attention. This image was one of a series of unique trees we captured that day. It's one of those moments I won't forget."