7 outdoor adventures that won't cost a penny

U.S. News & World Report
08-05-2017
© Jordan Siemens/Corbis If you're hungry for a new adventure but you're working with a tight budget, don't overlook the opportunity to enjoy outdoor activities that are completely free of charge. Whether you live close to the beach or are nestled in a rural area, you can still find plenty of fun things to do and enjoy outdoors in any given season. It can take some creativity and a little planning to find those outdoor gems, but the effort will pay off in more ways than one. 
Here are seven outdoor adventures that won't cost you a penny.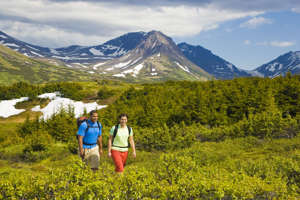 © REX/Design Pics Inc Head to the nearest hiking trail on a sunny day to make the most of the great outdoors and explore the hills, valleys and mountains. You'll only need some basic supplies and gear to make this adventure happen – bottled water, a good pair of hiking shoes and a smartphone with a GPS device may come in handy. Check a community events calendar to see if any groups in your area are organizing a free hike for locals to meet fellow outdoor enthusiasts.
2. Star gazing or moon watching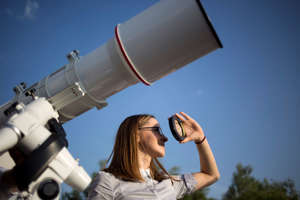 © AP Photo/Ariel Schalit Do a quick online search for star charts or find out what phase the moon is in for a relaxing evening outdoors. Star gazing can be a fun activity for date night and give you a chance to learn something new. Studying the moon phases is another hobby you can enjoy any time of year. Just choose a good viewing area – the outskirts of a city or a rural area are ideal spots for astronomy enthusiasts – or head to the nearest science center for free lectures and viewing nights.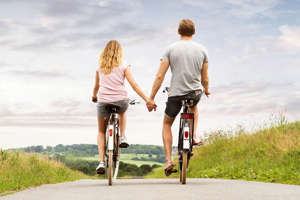 © Jens Nieth/Corbis Hit the trails on a bike for a fun adventure you can enjoy as a group or solo. Riding a bike can be a fun exercise and also give you an excuse to explore new territory. You could organize a ride to a neighboring city or town, head to an area park or take a tour of nature trails nearby. Just make sure you're well-equipped for the ride with bottled water, a helmet and some snacks for the road.
4. Park tours and activities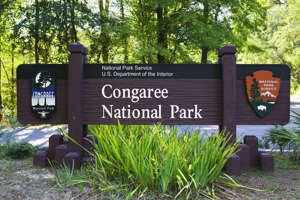 © REX/Design Pics Inc The National Park Service hosts many free events and activities on park grounds throughout the year. Spend the day learning about nature and ecology with a park ranger-led tour or participate in hands-on nature activities at the visitor's center. Many parks offer free admission on select days throughout the month. Just pick up a park map and head out for a day of exploring or relaxation.
5. Community gardening projects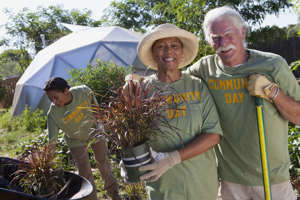 © Blend Images/REX If you have a green thumb, join a gardening group in the area to flex your skills working on a community gardening project. This can be a fun social activity, give you a chance to learn about nature and also contribute to your community in a new way. Whether you want to design a new garden plot or just prune and clean up a garden, you'll find plenty of hands-on activities to participate in at the community garden.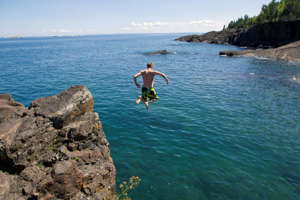 © Scott S. Warren/National Geo Skip the regular pool swim and head to a lake for a fun outdoor adventure during the warmer months. You could organize a group swim with a potluck picnic on the weekend, or head out on your own for a relaxing retreat in nature. Find out if there are any hot springs and other swimming areas open to the public in your community. 
7. Self-guided tour of a new town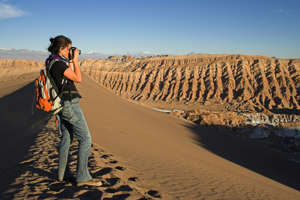 Explore a new town or city on your own terms by putting together your own map of destinations you want to explore. A self-guided tour can be a great way to capture photos of unique landmarks, city sights, monuments, historic storefronts and natural areas. Do some research about the town or city to find out where the destination's hidden gems are located, and head out on your own hunt for interesting places, attractions and points of interest. Creating your own map of venues can be a fun activity, and you can explore the area at your own pace on foot – or even on a bike – to save money.
More from U.S. News & World Report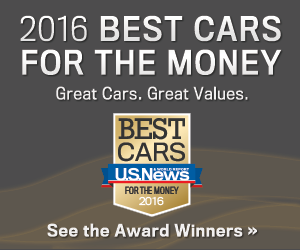 U.S. News & World Report