8 Tips for Travelling Around the World for Less

U.S. News & World Report
15-09-2015
© Getty Images Don't let money stop you from seeing the world. The idea of taking a trip around the world might sound like an impossible dream if you're not rich, but there are practical ways to do it. You might have to live with fewer belongings and skip fancy hotels and meals. But who knows? That might just add to the adventure.

If you decide to take the challenge, consider these eight ways to reduce your costs as a world traveller.
1. Take advantage of credit cards.
You may find credit cards to be a handy tool for many of your travel needs, such as booking flights and, of course, paying merchants. Some cards let you earn airline miles to cut down the cost of air travel, whereas others have no foreign transaction fees. This lets you cut off what can be an extra 3 percent fee on your purchases, which can add up.
Before leaving the country, though, you should inform your bank about your trip. If you start making international purchases and your bank thinks you're at home, it may suspect the transactions are fraudulent and freeze your accounts.
______________________________________

Also on MSN Travel:
Check the exchange rate with our currency converter

______________________________________


2. Buy one big plane ticket.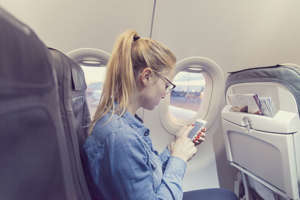 © REX/WestEnd61 Instead of buying separate flights to each place, consider getting an around-the-world ticket, which can cost as little as a few thousand dollars. This can be a much cheaper option and keep you on an itinerary, but there are some restrictions. You may have to complete the trip within a year and move only in one direction, like eastward.
Once you're in a country, you can search for shorter flights on search engines such as Expedia and Momondo and choose budget airlines such as Ryanair in Europe and Tiger Airways in Asia and Australia. Plan to spend more time in cheaper destinations such as Thailand and South Africa than in places that will cost you more.
3. Pack light.
Pack only what you can carry on your back, if possible. Consider getting a travel backpack designed to work as an airline carry-on bag. Not only can this help you avoid losing luggage between flights, but you won't have to pay extra fees for checking bags or for overweight items. The cost for one bag is around $25 for many airlines, but that cost can go up to $250 if you take 10 flights during your time abroad. You might pay even more if you decide to take smaller trips within a country. Plus, if a checked bag is over the weight limit, it can easily cost you $100 per flight.
As you pack, focus on taking clothes for different climates and bring handy items such as a Swiss Army knife and reusable bottle for your carry-on luggage. 
4. Eat locally.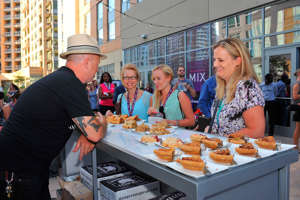 © Larry French/Getty Images for Residence Inn Street markets let you taste the local food for cheap, but make sure you know how to avoid getting sick from unsanitary conditions. To avoid spending too much on restaurant meals, choose places that locals tend to frequent. If you have a kitchen where you're staying, consider cooking to save money. You may also feel healthier by taking a break from constantly going out to eat.
5. Skip hotels.
If you're travelling alone or in a small group, your cheapest option might be a hostel. You might think hostels only accommodate students, but international organizations such as Hostelling International and Youth Hostel Association welcome all ages. Hostels often offer amenities such as free Wi-Fi, and sometimes they offer free breakfast. Bigger rooms with 10 to 20 people tend to have the lowest prices, but if you want more personal space, private rooms may be available.
If you plan to stay a week or longer in one place, consider a peer-to-peer rental such as Airbnb or HomeAway so you can cook, have privacy and still spend less on lodging than at hotels.
6. Get travellers insurance.
This might be lower on your list of priorities at first, but having travellers insurance can be a lifesaver if you get any expensive items stolen or have a medical emergency. One popular travel insurance company is World Nomads, and you can also search for others at insuremytrip.com.
7. Explore on your own.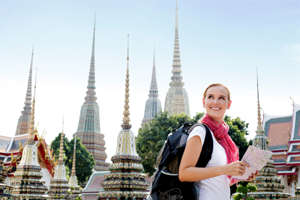 © Hugh Sitton/Corbis Instead of paying for tours, explore cities and towns on foot and use public transportation when necessary. Buy local maps and guidebooks so you don't get lost. If you stay at hostels or other shared living spots, fellow travellers can often offer valuable insights.
8. Try a work exchange.
If you can't finance your whole trip ahead of time, you may be able to work for a few days or weeks through organizations such as HelpX and Workaway. Their sites feature work exchange programs, which let you work a few hours at farms and other locations in return for a full day's worth of food and sleeping accommodations.
Do your research ahead of time so you find the kind of job, work schedule, meals and sleeping accommodations that work for you. When you get in touch with hosts, it doesn't hurt to ask about Wi-Fi or bikes, especially if you're in a rural area where it's hard to get to the nearest town.
Travelling on the cheap can let you enjoy the foods, scenery and culture of other countries more authentically than you would from the comforts of hotel rooms and fine dining. As your trip progresses, you'll learn how to live experiences as a savvy traveller rather than pay for them as a tourist.
NerdWallet staff writer Spencer Tierney contributed to this article.
More from U.S. News & World Report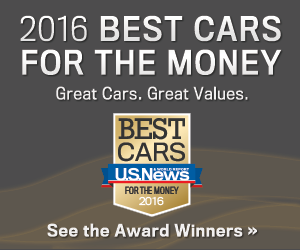 U.S. News & World Report