Beaches to blow your mind

Photos
07-05-2017
The latest book from Lonely Planet, "50 Beaches to Blow Your Mind" by Ben Handicott and Kayla Ryan, presents a collection of jaw-dropping, wild and beautiful beaches from around the world. With summer in full swing, it's time to grab your beach wear and hit the sand. Do not forget to include these must-visits in your list!
Matira Beach, Bora Bora, French Polynesia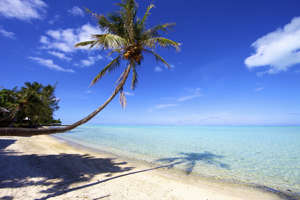 This gorgeous beach with crystal blue waters and colorful marine life is public and free too!
Bačvice Beach, Split, Croatia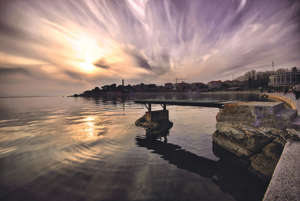 This little cove in the center of the town might not promise a lot of solitude but it does offer stunningly clear Adriatic waters, a chance to indulge in 'picigin' — a traditional ball game — and wonderful cafes and bars nearby.
Navagio Beach (aka Shipwreck Beach), Zakynthos, Greece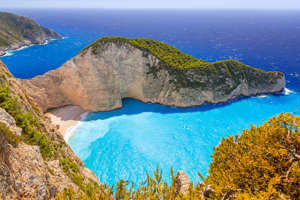 Sparkling azure waters protected by vertical cliffs, and a ship-wreck that was washed ashore in the 80s, Navagio Beach offers it all.
Vik Beach, Vik, Iceland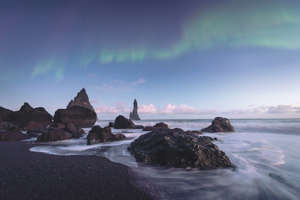 The Vik Beach is at the base of an active volcano and offers striking black-sand beach, basalt sea mountains (read stacks) and mysterious caves that give it a deliciously mysterious character.
Giant's Causeway, County Antrim, Ireland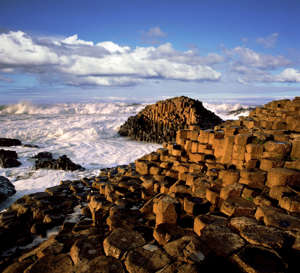 Not your typical beach, this World Heritage site offers interlocking volcanic columns that rise out of the North Atlantic.
Flamenco Beach, Culebra, Puerto Rico
Whether you want to snorkel, sunbathe, swim, socialize or camp out, this mile-long (1.6 km) sheltered beach has it all. Armed with kiosks offering typical beach accessories such as chairs, umbrellas and tents, the beach is the perfect place to sit back and sip on tropical Piña Colada.
Copacabana, Rio de Janeiro, Brazil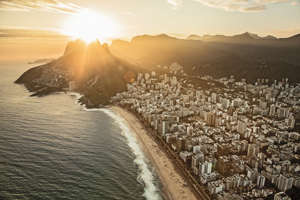 © Christian Adams/Christian Adams/Getty Images

A party-center in Rio, this 2.5-mile (4 km) stretch of abundant beauty has separate zones for different interest areas, and is even featured in a hit song by Barry Manilow.
Anse Source d'Argent Beach, La Digue, Seychelles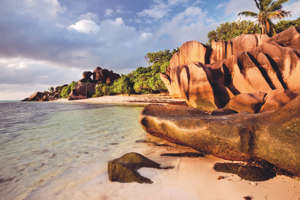 This beach is the stuff fantasies are made up of. A secluded cove, pink-hued sand, huge granite boulders, palm trees gently swaying in the breeze and a chance to sample some scrumptious Creole-inspired cuisine — what more could a person ask for?
Koh Kood (Koh Kut), Trat Province, Thailand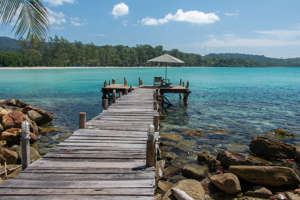 Out of all the beaches in Thailand, this one stands out as a perfect family beach with plots of undeveloped lands, spectacular waterfalls and swimming holes.
Trunk Bay, St John, US Virgin Islands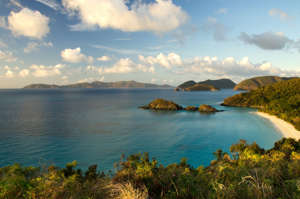 © Carl M Christensen/Carl M Christensen/Getty Images

In spite of a day-use fee, the beach draws in huge crowds by offering cool, turquoise water and pristine sand to unwind. You can also snorkel your way through the coral beauty.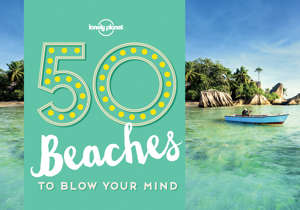 To find out more about other such amazing beaches, grab your copy from the Lonely Planet store.
In pics: Amazing beaches in India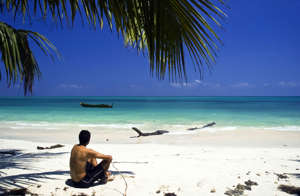 Also watch