China and Europe teaming up to build a village on the MOON - and it could be a tourist destination

Mirror
30-04-2017
China wants to team up with Europe on a project that could see tourists walking on the surface of the moon.
The European Space Agency hopes to have robots on the in the 2020s to begin building a village.
And the Chinese are in talks to bring their expertise to the plan.
Tian Yulong, secretary-general of the China National Administration, confirmed his country is "discussing cooperation" with the ESA on building an international village there.
China is aiming to become a major space power and already boasts an advanced and open aerospace industry and space infrastructure.
Professor Jiao Weixin, of the School of Earth and Space Sciences in Peking University, believes the village will eventually turn into a city and could one day become an affordable tourist destination.
Getty
He said China's participation in the project would demonstrate its willingness to create common benefits for the whole world.
China's Chang'e-5 lunar probe will complete its mission to collect rock samples by the end of the year. The country will land the first probe on the dark side of the moon in 2018.
Key projects planned by around 2020 include manned space programmes, lunar probes, a navigation satellite system and a high resolution observation satellite programme.
has 22 member states, including the UK. Its headquarters are in Paris and it has a worldwide staff of about 2,000 and a £4. 5billion annual budget.
Humans last went to the moon in 1972 on the USA's Apollo 17 mission.
Also watch: Could one of Saturn's Moons contain life (Provided by Wochit)

More from MSN
In pics: Spectacular photos from space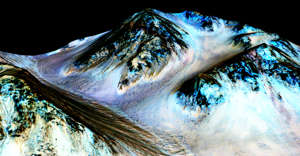 Spectacular photos from space