Cruise in style from Chennai to Mahabs

The Hindu Business Line
21-03-2014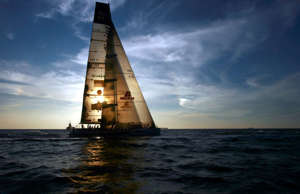 Chennai: Picture this scene. It's a weekend evening and you feel like indulging yourselves and your friends. How about a nice moonlit yacht ride on the East coast, sipping on some sparkling mocktails with some canapés on the side? Well, it's here and it's happening.
Chennai will get its first luxury yacht cruise along its coast up to Mahabalipuram and Puducherry. The luxury yacht service at present is available in Mumbai and Kochi. The service in the yacht Moonbeam will be operated by Leisure Yacht Company, the marine division of Chona Property Management Ltd. Moonbeam can accommodate 15 guests, and can be hired on an hourly basis.
For a group of 15, the tariff will be ₹28,000 for three hours and ₹45,000 for six hours. The average cost works out to ₹1,750 per person for a three-hour trip, says Indrajit Kalidasan, CEO, Chona Property.
The yacht will sail from the Royal Madras Yacht Club inside the Chennai port and cruise along the coast. The duration of the cruise depends on the package chosen and is customised as per guest requirements.
The company has spent ₹1 crore to procure the pre-owned yacht from Dubai while a brand new one could be twice the cost. Permissions from agencies such as the ChPT, Navy and CISF have been obtained to run the service.
The company has tied up with GRT Resorts to pick up passengers from Mahabalipuram. It has also tied up for insurance for both the yacht and passengers , Kalidasan added.