Dubai's best kept secrets

Photos
02-03-2016
Dubai, to most people, is about giant skyscrapers, luxury hotels, the Burj Khalifa, glitzy shopping centers and fancy cars. However, there are some less-talked about places in the city that remain outside the spotlight. Here is a look at some of Dubai's hidden gems. 
1. Al Bastakiya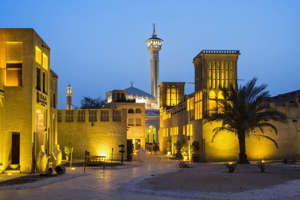 This district ranks among the oldest residential areas of Dubai and is worth visiting for its interesting history and architecture. It was named after the Bastak region in Iran. The houses here are characterized by wind towers, locally called barjeels, and large main doors and smaller inner doors.
2. Al Quoz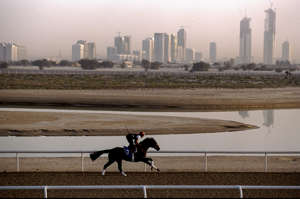 At first glance, this area might seem like a highly congested industrial cluster bereft of any tourist appeal. However, on closer inspection, the place is jam-packed with carpentry shops, metalwork centers, numerous art galleries and even racing horse stables — making it a must-visit destination in Dubai. 
3. Dubai Creek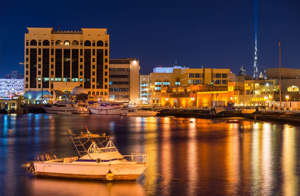 The Dubai Creek divides the city into two sections — Bur Dubai and Deira. Take an "abra," or water taxi, ride on the creek and visit the old market stalls in Bur Dubai, selling fine pashmina and colourful slippers. On the Deira side, one can visit the gold souk and spice souk to absorb the spirit of Dubai of the olden days. 
4. Lisaili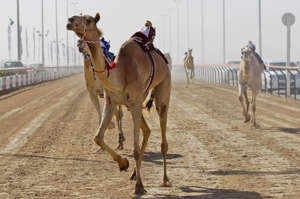 Camels are the ship of the desert and form an integral part of the United Arab Emirates' heritage. The huge camel market in Lisaili is another must-visit venue. Hundreds of shops here sell a wide variety of products, from camel fodder to jockey outfits.
5. Sharjah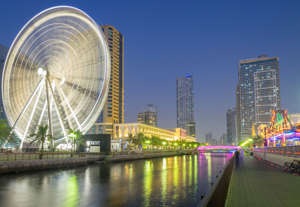 A separate entity from Dubai in all aspects, be it political, geographical and cultural, Sharjah often goes unnoticed due to its modern and internationally acclaimed neighbour. However, if you can handle a bit of traffic, Sharjah is a gem that revels in the history and culture of the land. Declared the Cultural Capital of Arab World by UNESCO, Sharjah boasts of a number of museums, mosques and heritage sites.

6. Hatta Pools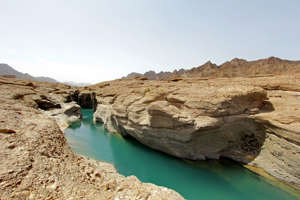 Located 71.5 miles (115 km) east of Dubai, Hatta has a milder climate and is an ideal getaway destination. There are several rock pools in Hatta's wadi area, which are great for a quick splash. The old village of Hatta has two military towers and reconstructed traditional houses. 
7. Dragon Mart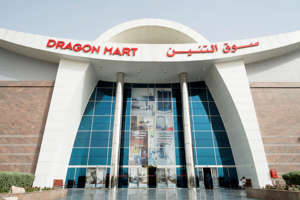 As incomprehensible as it sounds, the largest trading center for Chinese products outside China lies not in some South Asian country, but in Dubai. Situated over a huge area of 150, 000 sq. meters (1,614,586 sq. feet approximately), this complex comprises over 4,000 shops that sell toys, garments, household items, and other general merchandise.  

8. Zabeel Park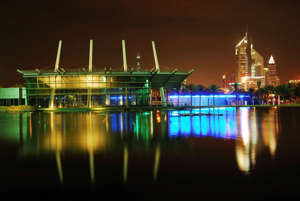 One of the earliest technology-driven parks in the United Arab Emirates, Zabeel Park encompasses an education-cum-entertainment center and an amusement complex, which serve as its main attractions. An excellent place for children.
In Pics: Top 10 sexiest places on Earth