Flight of fancies: 15 best freebies you can get from airlines
1. Air Malta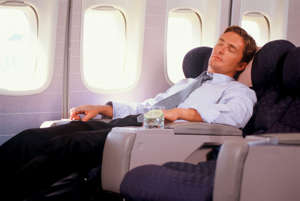 Air Malta recently treated its economy-class travelers to free head rubs and hand massages while flying between Gatwick, England and Malta. The 'Sky Spa' is a unique in-flight service started by the airline, with similar projects planned for the future.
2. Alaska Airlines
All travelers (over the age of 21) flying to Hawaii are offered a complimentary Mai Tai, a rum-based cocktail, when flying via this Seattle-based airline.
3. Korean Air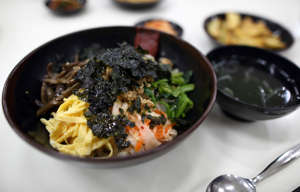 Korean Air is known to introduce its international travelers to the unique Korean culture. From including local dishes such as bibimbap (pictured) and samgyechim to appointing a cultural ambassador on their flights, flying via Korea Air is a cultural experience in itself.
4. Air France
In addition to the special gourmet meals and self-service buffet, all travelers flying on its international routes are offered a glass of champagne during their journey. (Pictured) The economy-class cabin of an Air France Airbus 380.
5. Gulf Air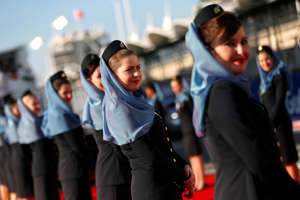 Gulf Air makes it easier for folks traveling with kids by offering the services of sky nannies. Specially trained for in-flight childcare services, they will make sure you have a hassle-free flight — from helping during boarding to feeding them and also keeping a watchful eye while you take a nap.
6. KLM Royal Dutch Airlines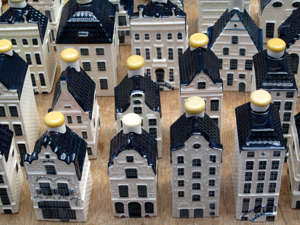 If you fly first-class via this Dutch airline service, you'll be handed special comfort kits from designer duo Viktor & Rolf. Additionally, every passenger is gifted a Delft Blue miniature Dutch house filled with genever, a kind of Dutch gin.
7. Hawaiian Airlines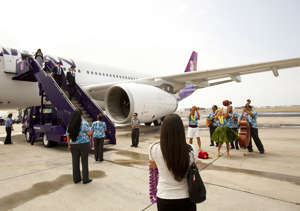 One of the few airlines to serve free meals on all its flights to date, Hawaiian Airlines incorporates local flavors into its fine cuisine options. They have also started offering free wine during lunch and dinner hours, and a glass of Mai Tai for breakfast.
8. Air New Zealand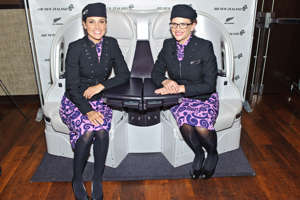 The Kiwi airline introduced special induction ovens, which give travelers an opportunity to customize their burgers, eggs and steaks the way they like. 
9. Turkish Airlines
For international travelers with a long layover, the airline offers a free city tour called 'TourIstanbul.' Instead of waiting at the airport, they can go visit the historic sites of the city. Depending on the duration of the layover, passengers can choose one of three schedules available daily. 
10. Asiana Airlines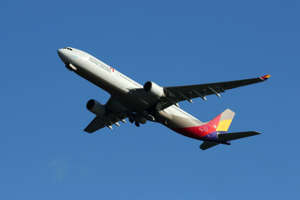 All mothers flying via this South Korea-based airline should avail themselves of the "Happy Mom" Service. Priority boarding and in-flight bassinets are some of the special services offered. Pregnant travelers are given unique amenities such as heated socks and front seats for easy lavatory access.
11. Virgin America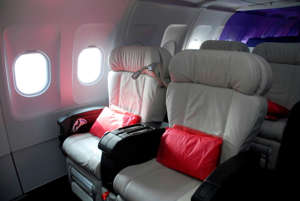 Travelers flying Virgin America can stay connected throughout their flight. Every aircraft is Wi-Fi-enabled and every seat comes with standard and USB plugs.
12. Scandinavian Airlines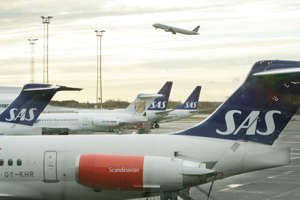 SAS Business Class offers in-flight exercise facilities such as the "stretch bar." They also have mirrors attached to the seats so that passengers need not go to the restroom to check their appearances. 
13. Delta Air Lines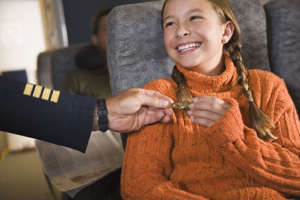 Delta Air Lines offer gold and silver plastic pilot wings to kids flying in their aircrafts. Two varieties are available — gold wings from the pilots and silver from the flight attendants. A perfect memento for a kid flying for the first time, we say.
14. All Nippon Airways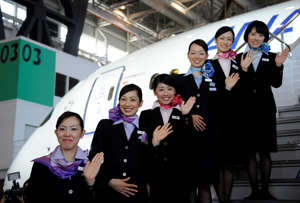 The airline has a women-only lavatory on its international flights. It is available to female passengers of all classes. Men are permitted to use it only in case of an emergency or if the number of female passengers is extremely low.
15. JetBlue Airways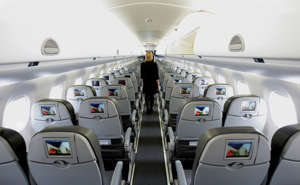 If you are addicted to your favorite TV show, chances are that you won't miss it when flying on a JetBlue carrier. They offer free DIRECTV on all its flights.