It might sound crazy, but this could actually help you with your jetlag!

Easyvoyage
27-10-2017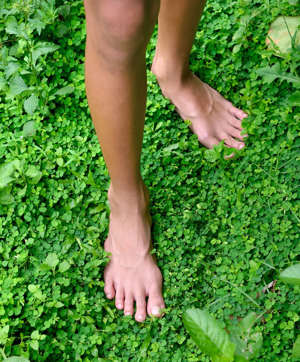 While jetlag is the unfortunate reality of a jetsetter lifestyle, it is by no means a pleasant reality. Few things are as unpleasant as having to reset your internal body clock. So how can you counter this feeling?
Of course a few extra hours of sleep can help, but who wants to sleep while on holiday?
Luckily there is another way - walking barefoot on a soft surface, preferably on grass or sand.
So forget jogging and icy showers, a simple walk on the lawn can prove much more effective. Have you ever heard people say that taking a few steps in the sea can help with anxiety or circulation problems, well it's the same when it comes to fighting the negative effects of spending too long in the air.
Apart from walking with no shoes, there are other things that can help fight off crushing jetlag. The first thing you should do is adapt to the local time as quickly as possible. Another thing you could do is to have a few extra hours of sleep before boarding.
However, once you are on the plane avoid sleeping too much, definitely no more than 8 hours. It also helps to have a balanced meal while you are on the plane and to stay hydrated.