Kenya expects uptick in Indian tourists

The Hindu Business Line
31-01-2014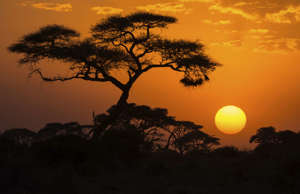 New Delhi: African nation Kenya is upbeat about the Indian traveller segment and expects 2 lakh visitors from the country in the next five years.
Florence I. Weche, High Commissioner of Kenya to India said, "Tourism is one of our greatest foreign exchange earners contributing 10 per cent to our GDP."
India is currently Kenya's largest source market in Asia. It accounts for a market share of 6.9 per cent at present. Overall, in arrivals, India ranks fourth, after the UK, US and Italy.
"In the next five years, we are targeting 2,00,000 visitors from India. Our focus will be the niche segment such as weddings, honeymoon, sports, and of course Bollywood. We are trying to negotiate for at least one or two movies to be shot in Kenya," Betty Ichan, Regional Marketing Manager, Kenya Tourism Board, said.
Asked whether the recent episode with Ugandan nationals in New Delhi, will have any effect in tourism ties between Kenya and India, Weche said, "We have got a lot of historical connections with India. A lot of Indian investors are in Kenya right now and are offering employment to our people. What happened is sad. It should not have happened. We want to see it as isolated, a small group of people who do not understand what our relations are with Africa and what our relations are with Kenya. It is being sorted out and hopefully it will not happen again."
The country's tourism board on Wednesday also launched Magical Kenya mobile app at South Asia's Leading Travel & Tourism Event (SATTE) 2014. The app is a quick reference tool for the destination for consumers and travel agents to see what the country has to offer.