Lonely Planet's ultimate low-cost travel guide

Photos
19-09-2016
The new book from Lonely Planet, "The Best Things in Life are Free," is packed with ideas, tips and recommendations for destinations and experiences that won't cost you the earth. We've got some exclusive excerpts from the book right here, designed to inspire your next vacation choice.  

1. Wat Arun, Bangkok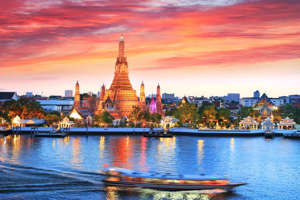 The small entrance fee at Wat Arun delivers priceless experiences. Approached from the river, the towering prangs (Khmer-style towers) of the Temple of Dawn look like carved stone; up close, they reveal themselves to be gardens of mosaic flowers in broken Chinese porcelain. Dip your head respectfully to the yaksha (guardian giants) as you enter the statue-filled gardens.
2. Beijing - Beihai Park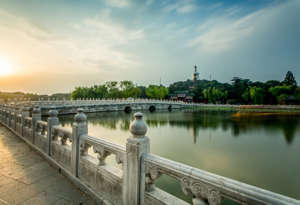 Its history spanning five dynasties, this tranquil 1000-year-old imperial island park boasts Buddhist temples, swirling dragon motifs, lovely landscaping, picturesque pavilions and lakefront views. Emperors once retreated to the waterlily- filled ponds of the Jingxin Room (Quieting Heart Room) – a garden within a garden – for reflection and relaxation.
3. Berlin - Badeschiff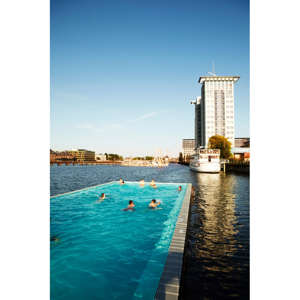 © Mark Read/Lonely Planet Summers in Berlin wouldn't be the same without the great value Badeschiff, a mega-cool urban beach club built around a river barge-turned-swimming pool and moored in the Spree River. Splash around in the daytime and stay to sip sunset cocktails with a great view of the fairy-tale-like bridge Oberbaumbrücke. In winter, Badeschiff is all covered up and turned into a toasty sauna-cum-bar chill zone for hipsters.
4. Caribbean - Pig Beach, Exuma, Bahamas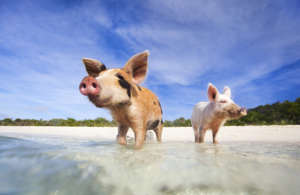 This is the only place in the Caribbean where you can splash around with celebrities and not have to pay a dime, because these stars have no idea they're famous. An overnight Instagram sensation, the pigs of Exuma live in the wild (according to legend they were left by sailors with plans to return for a pork roast) and come to the beach to take a daily dip.
5. China - West Lake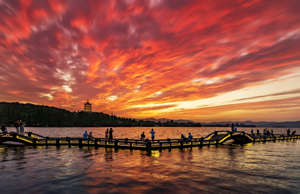 The poet Su Shi was waxing lyrical about Huangzhou West Lake in the 11th century, and a thousand years has fortunately done little to diminish the spot's charm. Pick a viewing point by a willow-pattern bridge and let the sunset float you across the centuries.
6. Dubai - Yoga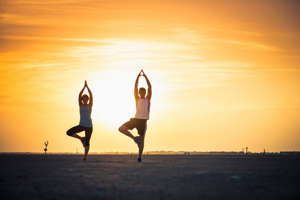 The augmented reality of life in Dubai's air-conditioned cityscape may leave you in need of some mental readjustment. If so, consider stretching out to the voluntary Friends of Yoga organisation, which runs free yoga classes every day at 5.30 am and 7.30 pm at 13 locations around the UAE, including Deira Creek, Bur Dubai Creek, Zabeel Park, JLT Park and Internet City.
7. Dublin - Irish Museum of Modern Art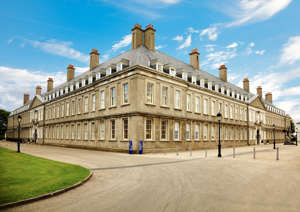 A former hospital, the building that now nurses Ireland's premier collection of modern art was founded in 1684. The structure was based on Les Invalides in Paris, which helps to explain the formal facade and elegant courtyard, both completely incongruous with the current contents: 3500 artworks by Irish and international artists, including a tableau of fruit made from wet toilet paper.
8. London - Royal Festival Hall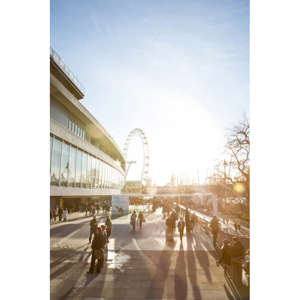 © Helen Cathcart/Lonely Planet This annual series of free events hijacks the South Bank of the River Thames for four months of summer action including everything from live music and fringe theater performances to children's entertainment and screenings of flicks in the Scoop – a 1000-seat concrete amphitheater near Tower Bridge. The big screen on site broadcasts major sporting events such as Wimbledon and the Tour de France. Events take place all year round along the South Bank, which is also the atmospheric location for a Christmas market.

9. Marrakesh - Djemaa el-Fna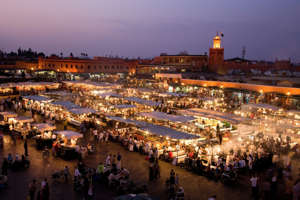 © Michael Heffernan/Lonely Planet
Djemaa el-Fna ('Assembly of the Dead') is Morocco's largest and best-known public square. It's listed by UNESCO for its Intangible Cultural Heritage of Humanity. Created as a site for public executions in AD 1050, it is now filled by day with snake charmers, magicians and orange juice vendors. At night, add street-food hawkers, musicians, storytellers, healers, dancers and peddlers. People-watching doesn't get any better.
10. New York - Brooklyn Flea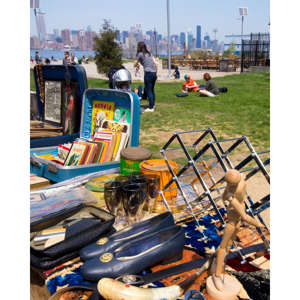 © littleny/Shutterstock When the weekend arrives, head to Brooklyn to experience one of the best markets in the whole city. More than 100 vendors ply their wares here, with plenty of treasures on offer from the past and the present. You'll find everything from records to 1930s posters, vintage clothing, jewellery, homeware, artwork, antique collectibles and craft items.

11. Paris - Gardens of Versailles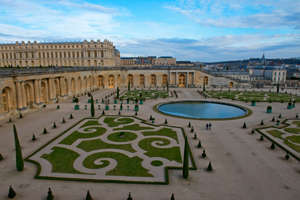 While the château at Versailles is truly extraordinary, the crush of people inside can be hard to bear. But the landscaped gardens – meticulously manicured, dotted with elegant statuary and exuberant fountains, and criss-crossed with paths (bikes can be rented) – are divine and free for half the year. Pack a picnic and distance yourself from those madding crowds.
12. Rio - Ipanema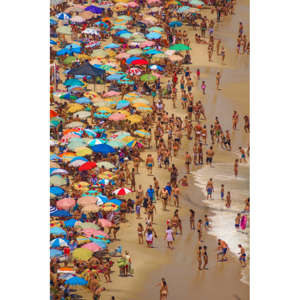 © luoman/Getty Images/iStockphoto One of the best places to spend a sun-drenched day is out on Ipanema Beach. You can frolic in the waves, go surfing, take long walks or simply sit back and engage in the discreet art of people-watching. You also needn't leave the sands when hunger strikes. Barracas (beach stalls) sell everything from sandwiches to caipirinhas, and wandering vendors bring by cold drinks and snacks.

13. Singapore - Gardens by the Bay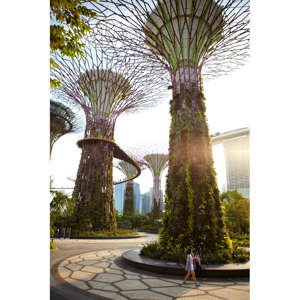 © Matt Munro/Lonely Planet This eco-fantasyland of space-age bio-domes, hi-tech trees and whimsical sculptures really has to be seen to be believed. Although the indoor conservatories and Supertree-top skyway are chargeable, arguably the coolest thing to see here is free: time your visit for 7.45pm or 8.45pm to see the Supertrees twinkle and glow for the spectacular Garden Rhapsody light-and-sound show.
14. Sydney - Harbour Bridge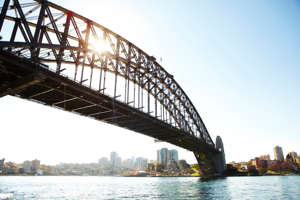 The giant 'coat hanger' no longer dominates the ever-changing and growing Sydney skyline, but it does define it; with the Opera House, this structure is one of the twin icons of the Harbour City. An official climb over the top of the bridge is expensive – a budget alternative is to wander along the pedestrian pathway at the bridge's eastern edge – from where the views are still stunning.
15. Tokyo - Yoyogi Park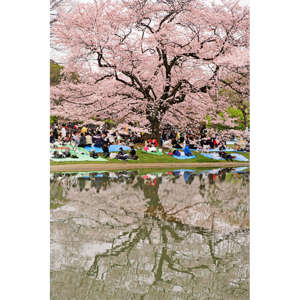 © Lottie Davies/Lonely Planet Of all Tokyo's parks, this is the most fun. The landscaping is haphazard, wild along the fringes; there are no 'keep off the grass' signs here. On sunny weekends, all sorts gather for picnics, Frisbee, drumming and dancing. The plaza across the street hosts free festivals on weekends during summer, including many hosted by the city's ethnic communities.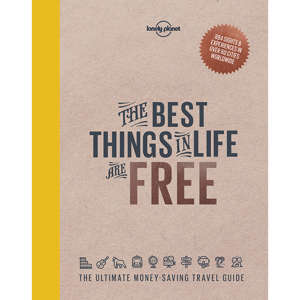 © Lonely Planet You can learn more about free travel by visiting: The Best Things in Life are Free.
In pics: Famous tourist attractions that were built to last