New Year Bash: Best hangout hotspots around India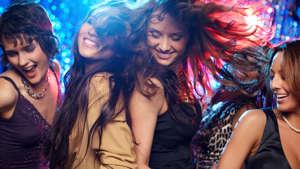 Looking to have some good fun this New Year? Or are you one of those, who would like to spend the New Year's eve with your 'special one'? Do you want to end the year with a happy tummy?
Worry not. From the best party places, to eating joints - we have it all for you!
For the party animals
New Year bash: Must visit party destinations in Delhi
Delhi, a city defined by variety and conspicuous consumerism, promises not to disappoint this year too with its delectable food, rocking music by renowned DJs and the wildest crowd. To sort out your New Year's Eve plan, we've rounded up the most happening five star bashes in town. Click for more
Don't miss these 4 New Year party hotspots in Mumbai
Every party in town has arranged for some talented performers and artists, but some events will take things to a new level this New Year's with some of the biggest names scheduled to perform. Here is a list in no particular order of some of the biggest names in the music industry performing live on NYE in Mumbai. Click for more
10 best New Year party destinations in Pune

If you plan to end this year with a big bash, without worrying about how light your wallet is going to feel the next day, Pune's top hotels have a number of parties planned for you. With the best DJs, themed parties, and unlimited booze (depending on the package), Pune has a lot to offer to its people this New Year's Eve. Click for more
These 5-star hotels in Chennai are perfect to bring in the New Year
Don't you ramble through your search engines, we have narrowed down the best 5 star parties in Chennai, where the party sirens go high and you can spend the countdown to 2016, with your loved ones! Click for more

10 places in Dehradun for a fun outing this New Year
So, if you are in Dehradun and are planning to party hard this New Year's Eve, then worry not! This time, the city will be witnessing New Year bashes like never before. And, here is a list of some of the best places in town where you can relish mouth watering food and look forward to entertainment, dancing, unstoppable music and lots of fun. Click for more

Get ready to party with these 10 DJs in Pune this New Year's eve

No party can exist without music. The nightlife of Pune enjoys frequent visits by some famous DJs and EDM artists throughout the year. This New Year`s Eve, when some of the biggest parties are going to happen, the restaurants and hotels of Pune have called upon some of the biggest names in DJ industry. Here is a list in no particular order of ten artists performing at some of the biggest NYE bashes in Pune.Click for more

10 best places in Bangalore for you to have a memorable New Year's eve
Bangalore has numerable places hosting a new years bash and you are left with choices you never imagined you had. How about gathering your friends and family and heading to these 10 places in Bangalore, offering some of the best music, food and drinks that will help you bring in the New Years! Click for more

For the love birds
10 romantic restaurants in Kolkata to bring in the New Year
With the New Year knocking the door, we take you through some of the unique theme-based restaurants in Kolkata, where you should be planning a perfect date with your better-half. Starting from candle light dinner by the river Ganges to flying to the seventh heaven to having some Laser Tag fun gaming, we have a list of places that blend romance with some twist! Click for more

10 Bangalore restaurants you must visit to end 2015 on a romantic note
Celebrating new years with your friends and family is important. But what about your significant other? He or she could join in on your celebrations, but that special feeling gets lost amidst the chaos. How about you head to these 10 places in Bangalore, where you and your significant other can have a romantic dinner and celebrate the coming year. Click for more

10 interesting places in Mumbai for couples to explore this New Year
Have you made plans for NYE in Mumbai? If you haven't, well, there's no need to worry! We are here to help! Irrespective of whether you and your partner are party animals or cosy love birds, we have some suggestions for you on how to spend New Year's Eve. Click for more

Eating joints in Pune you must visit this New Year
Do you want to do something fun this New Year's Eve in Pune, but can't afford expensive hotel stay packages? There's no need to worry! Pune's restaurants and pubs have arranged for everything a party-goer can expect this New Year's Eve. Here is a list of some great New Year's Eve events in Pune, in no particular order, to help you choose just the right kind of party for you! Click for more
In Pics: Weird New Year traditions from around the world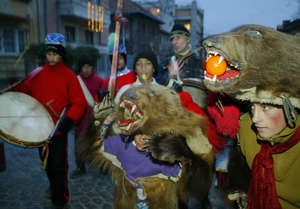 ---
---