Shhh... Secret villages in India that'll surprise you!

HolidayIQ.com
28-07-2017
The whole world wants to travel to these unusual villages in India. Have you got a chance to visit any yet?
1. Village Without Doors - Shani Shignapur, Maharashtra
Shani Shinagpur is known for the popular Shani Temple. The village houses has no door frames and locks in homes and surprisingly no one has ever witnessed any crime here. Taking note of the near-zero crime rate, a well-known bank has also opened a 'lock-less' branch in this village, the first-of-its-kind in India.
2. Defying Laws Of Gravity - Magnetic Hill, Ladakh
A popular stop for tourists, the Magnetic Hill is located on the Leh Highway & gives the illusion that vehicles can slowly move upwards on their own.
3. Land of Snakes - Shetpal, Maharashtra
Shetpal in Sholapur district is known for snake worship. Each house in this village has a resting place for cobras in the rafters of their ceilings. No cases of snake bites have been reported in this village despite snakes moving about freely in every household.
4. Lake of Skeletons - Roopkund Lake, Uttarakhand
This lake is popularly known as Skeleton Lake or Mystery Lake. The spine-chilling attraction of this lake are the 600-odd human skeletons that were discovered here.
5. Mummy of Sangha Tenzing - Gue Village, Spiti
If you thought mummies were only found in Egypt, think again. In a little village called Gue, in Himachal's Spiti district, lies the remarkably well-preserved 500-year-old mummy of Sangha Tenzing, a Buddhist monk from Tibet. It was found in a sitting position, with his skin and hair intact.
Also Watch: 

More from MSN Travel

In pics: Incredible India: Photos that will wow you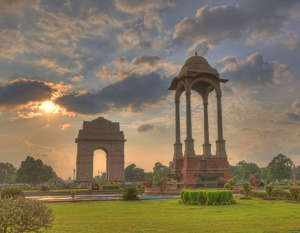 Incredible India: A visual journey