The world's most and least reliable airports and airlines revealed

Easyvoyage
28-11-2016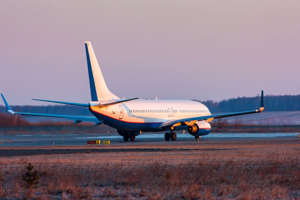 © Getty Ever thought about factoring in the reliability of an airline before you book flights? According to the latest data from air travel intelligence company OAG, it could make all the difference to your trip, especially if you're planning on booking a flight during the busy holiday season.
The OAG report looks at on-time performance rates of airlines and airports around the world throughout October 2016. For those who haven't yet booked their holiday travel, the results are a good indicator of which routes to avoid.
The title for most reliable airport in the world went to Paris Beavais-Tille airport which, though it sits roughly an hour and half by bus from the capital, had a perfect performance score of 100%. The airport had a total of 1,112 flights in October, just a tiny proportion of the flights that arrive into some of the world's busiest airports.
St George's airport in Utah was named the most reliable airport in America, with a 96.1% score but only 181 flights in October, whilst Lebanon airport in New Hampshire picked up the title for least reliable with a 62.6% on-time departure rating.
At the extreme end of the scale, China's Nantong airport was named the least reliable airport with an 18.8% on-time performance score. It currently ranks 1,197 on OAG's list of global airports.
The title for most reliable airline went to Lufttransport AS for its 100% on-time flight record and zero cancellations, though airline mainly provides helicopters, air ambulances and planes for the Norwegian and Swedish governments. At the very bottom of the list came El Al Israel Airlines, picking up the least reliable accolade with just 36.2% of its 2,418 flights running on time.
The top faring American airline was Grant Aviation Inc, with 98.9% of its 4,688 flights arriving on time. The airline, based in Anchorage, Alaska, also reported no cancellations in October. Inspiring less confidence was Florida airline ViaAir, with 55.9% of just 400 flights arriving on time. No cancellations though...
More from MSN Travel:

In pics: Airports with incredibly swanky lounges