These Are Undoubtedly The Most Beautiful Boating Destinations In India

HolidayIQ.com
19-08-2018
Whether you're new to boating or a boating aficionado, HolidayIQ Travellers encourage you to flock to these beautiful boating destinations in India.
1. Dal Lake, Srinagar
Dal Lake is one of the most popular lakes in India. The Shikaras are an experience everyone should have at least once in their lifetime. HolidayIQ Traveller Vaishali Kulkarni shares, "I had a very enriching experience on our visit to Srinagar. Especially the Dal lake. The ride on the Dal Lake was good, they have well kept and clean shikaras. The view of the sunset was awesome during the boat ride."
2. Hogenakkal, Tamil Nadu
Also known as the Niagara Of India, Hogenakkal is one of the most scenic spots in Tamil Nadu. HolidayIQ traveller Imdath Ahmed shares, "The waterfall in Hogenakkal is very beautiful. Monsoon season is the best time to visit this place and one must not miss boating in this place. The scenic beauty of this place is awesome."
3. The Backwaters Of Kumarakom
Peace stretched over calm waters like a blanket, makes for a great reason to be here. HolidayIQ Traveller Kailas Nair shares, "My friends and I spent a day on a Houseboat at Kumarakom. It was one of the most beautiful and unforgettable experiences during the trip. A well maintained fully conditioned houseboat with all the necessary facilities, certainly makes you feel at home."
4. Naini Lake, Nainital
Engulfed in a thick shroud of fog in the mornings and late evenings, Naini Lake is the ultimate boating experience. HolidayIQ Traveller Varsha Deva shares, "This is an awesome lake. It is clean and beautiful. The place is surrounded by mountains all around. Both boats with manual paddles and motor boats are available here."
5. Nakki Lake, Mount Abu
An avid HolidayIQ Traveller shares, "The sight of lake is a pleasure, reflection of mountains and its serenity. Boating adds to relaxation. One can climb the mountain for a good view of lake from top as well as sunset on other side. The view is exotic."
6. Venna Lake, Mahabaleshwar
HolidayIQ traveller Anupriya says, "It's a good place for boating. Both paddle boats and rowing boats are available for one or half an hour for Rs 350 or Rs 500 respectively. Just 100m away horse riding can be done for Rs 100 and you can find a variety of local vendors selling fruits and other edibles in the nearby areas. You also have a bus stop there and it's located on the Mahabaleshwar-Panchgani Highway which makes this place quite convenient for a visit."
7. Boating Among Marble Rocks, Jabalpur
Imagine boating in moonlight, surrounded by marble rocks shimmering at their gorgeous best. Yes, you get the picture. HolidayIQ traveller Aman says, "The marble rocks at Bhedaghat rise high, up to a 30 meter of level on either side of the River Narmada. The sunlight shines on these marble white rocks and casts shadows on the serene waters. It is not only in the day that the charm of this place can be experienced, even during night, these white marble rocks spotted with black and dark green volcanic seams are truly majestic, and produce a magical effect under the moonlight. Narmada flows gently through the towering marbles rocks, but a little distance away, it becomes turbulent. Here it cascades into a mighty waterfall, called 'Dhuandhar'. The name literally means 'the smoke cascade'. The power of the waterfall can be gauged by the roaring sounds of the falls, which can be heard from a far distance."
In pics: Most iconic road trips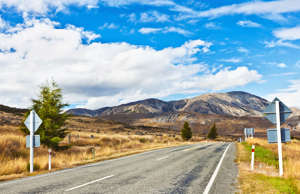 Also watch: Would you have the guts to go down these steps? (Provided by Buzz Videos)

Download the Microsoft News app for your Android or iPhone device and get news & live updates on the go. Follow our Lifestyle section in English and Hindi.