Quick getaways for a long weekend

Photos
1 day ago
Whether you're in any of the five metros, there are many places that you can run away to this coming weekend. Here are some suggestions in case you're still wondering where to go off to. 

FROM BANGALORE
1. Chikmagalur, Karnataka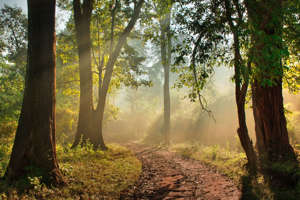 © Srinivas G/Getty Images Gorgeous landscapes and beautiful coffee plantations. There are a number hill stations around, such as Mullayanagiri, the highest peak in Karnataka is just 12 km away. There are several tourist spots and holy places that give tourists a wide variety of experiences. And if you love coffee, then nothing like it!
2. Gokarna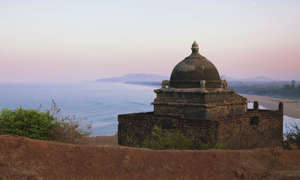 © korionov/Getty Images A beach destination with an array of water sports on offer, Gokarna's beaches — Kudle Beach, Half-Moon Beach and Om Beach — are a delight for everyone, along with the short hikes over the surrounding hills. 
3. Mysore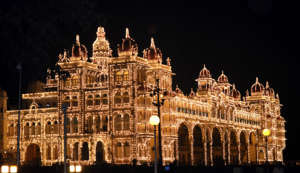 © Getty Images Known as the City of Palaces, Mysore's charm, cultural heritage and breathtaking temples makes it a must-visit. The Mysore Palace, when lit up at night, is one of the sights that everyone should stand witness to at least once in their lifetime. The city is also famous for silk saris, rosewood and sandalwood products and beautiful handicrafts — so make sure your wallet's ready for the blow. 
FROM DELHI
1. Corbett National Park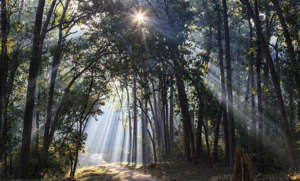 © Westend61/Getty Images A weekend destination that's great for tiger spotting. Get away from the urban jungle and into the real one, relax in one of the many resorts, explore the rolling grassland and hilly ridges and best of all, come back rejuvenated to start the next financial year.
2. Kausani, Uttarakhand 

© Getty Images A popular destination during Indian monsoons. Surround yourself in clouds and views of the majestic Himalayas. From tea estates to pre-historic caves and temples, there is much to do in this little gem of a place. 
3. Udaipur, Rajasthan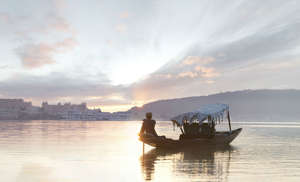 © Braden Summers/Getty Images The lake city of Rajasthan is both romantic and beautiful. In addition, it's close to Mount Abu. Be sure to take a leisurely boat ride on Lake Pichola and a trip up to the Kumbhalgarh Fort. Braden Summers/Getty Images
FROM MUMBAI
1. Ganpatipule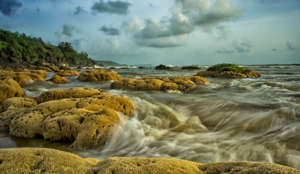 © Paramantapa Dasgupta/Getty Images With one of the most amazing beaches along the Konkan coast, Ganpatipule is one of Maharashtra's secrets. Well, kind of. Which makes it perfect if you want to go someplace that's not too touristy and want to get away from the city noise. 
2. Amboli

© santanu nandy/Getty Images Nestled in the southern ranges of the Sahyadri hills, this little-known tourist spot is a nice quiet and scenic place if you just want to get away from your daily routine and come back recharged and raring to go.
3. Matheran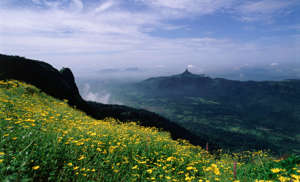 © Getty Images Just a couple of hours away from Mumbai, the Matheran hill top is a popular weekend destination for most Mumbaikars. The getaway offers wonderful walking trails, hikes, and not to mention a toy train! You can choose to stay at one of the many quaint resorts or pitch your tent on the hillside for a quiet side away.
FROM CHENNAI
1. Rameshwaram, Tamil Nadu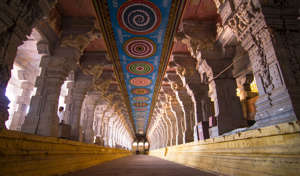 © Getty Images A traditionally religious destination, Rameshwaram is located on the Pamban Island separated from mainland India by the Pamban channel. Part of the Hindu Char Dham, it's also an interesting trip for those who aren't as religious in thought and practice. One, if one undertakes a road trip to Rameshwaram, it's one of India's most beautiful journeys that would take you across the Pamban Channel. Second, the temples themselves are a sight to behold in terms of architecture, and third, it's the closest point to the gorgeous Sri Lanka, which is a great reason to start planning immediately.
2. Ooty, Tamil Nadu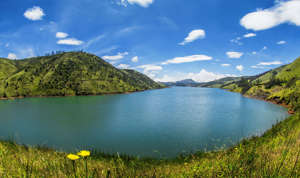 © Naufal MQ/Getty Images Called the queen of hill stations by some, verdant hills and dense pine forests welcome you in this southern hill station. The weather is usually pleasant at this time of the year, which is probably why you may be joined by many other vacationers. But then, not to worry. Head out for treks towards the Doddabetta peak or Annamalai Temple, sit back and read a book by the Pykara and Emerald lakes, or better yet, visit the Honey and Bee Museum.
3. Coorg, Karnataka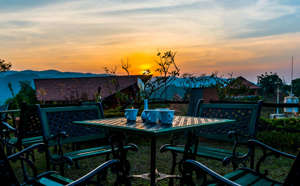 © Paddy Photography/Getty Images A hill station in south India that is sure to take your breath away. Try for a short trip or explore the neighbouring sites over an extended weekend. Bylekuppe, close to Coorg, also boasts of one of India's biggest Buddhist settlements.
FROM KOLKATA
1. Sundarbans National Park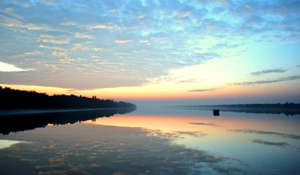 © Pallab Seth/Getty Images This is a great time for tiger spotting in the Sundarbans, and just before the monsoon seasons sets in. One of the largest reserves for the famous Bengal tiger, the delta is also densely covered by mangrove forests, which make a delightful and adventurous setting for a family trip, especially right after the dreaded annual exams.
2. Darjeeling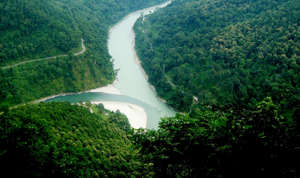 © Getty Images Think tea, and the first world that pops up would be Darjeeling. The lush green tea plantations, stunning visage of the Himalayas and a couple of days of no work. An amalgamation of cultural diversity and rich flora and fauna, along with the Himalayan vistas, take long walks in the tea plantations and sign up for a couple of tea tasting sessions as well. 
3. Gangtok, Sikkim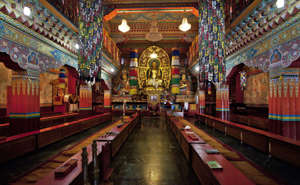 © Partha Pal/Getty Images The land of pristine white beauty and orchids. Over the years, Sikkim has fast developed into a popular tourist destination for the offbeat traveller. The summer is just setting in, so what's better than to cool off in the scenic landscapes of Sikkim. From magnificent mountains and great trekking trails, Sikkim offers a myriad of outdoor activities and indoor luxuries for quick getaway. Treat yourself to traditional dance performances and food in Gangtok, or head out to the hills for a quieter trek, if that's what you prefer.
FROM HYDERABAD
1. Warangal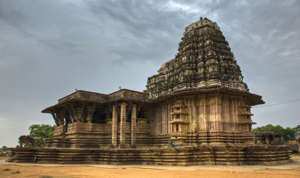 © Getty Images Ever feel like travelling back in time? Then, Warangal is the place for you. From the imposing fortress and the Swayambhu Shiva temple to the Ramappa temple situated near Ramappa Lake — all these attractions make Warangal a fun and interesting place. The Thousand Pillar Temple is an ancient heritage site that's a great example of the sculptural beauty of the Kakatiyan heritage. 
2. Kurnool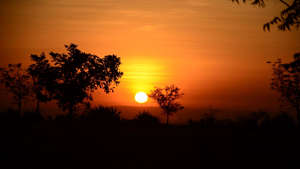 © Getty Images Kurnool is the former capital of Andhra Pradesh and one of the most popular weekend getaways from Hyderabad. The centuries-old caves, Belum, is the second largest and longest caves in the Indian subcontinent. The Konda Reddy fort — built between the 14th and 16th centuries — is a must-visit for any history and architecture buff. 
3. Guntur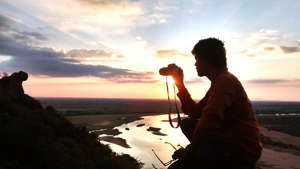 © Getty Images Guntur is a great confluence of historic monuments and industry. There is much to do for a tourist — from museums and forts to caves and nature conservation sites. Of special mention are the Kondaveedu Fort and the Undavalli caves. Try and visit Uppalapadu, a reputed bird sanctuary and home to around 40 species of migratory birds from Siberia. 
More from MSN Travel
In pics: Must-see places in North East India
Also watch: Miraculous temples of India (Provided by Dailymotion)