Heavy Rain Alert For Mumbai, Monsoon To Hit On Thursday

NDTV
05-06-2018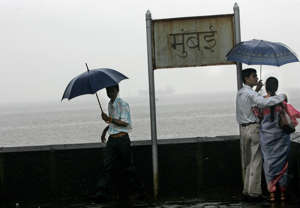 Mumbai: Mumbai is bracing for heavy rain with monsoon expected to hit the city in 48 hours, at least three days before schedule. The weather office has warned that the city will receive "really heavy rains" that will "affect normal life".
Rain may start in Mumbai on Thursday. It is set to increase over the weekend till next Monday.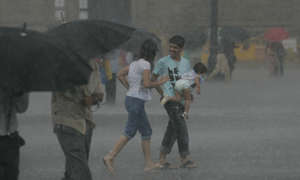 Extremely heavy rainfall is expected in isolated areas of Mumbai, predicts the met office. "Warnings should be issued now. Just stay indoors," tweeted Skymet Weather Services' founder and chief executive officer Jatin Singh on Monday.
On Saturday, much of the city received moderate to heavy rain in what was described as "pre-monsoon showers".
The southwest monsoon, which waters more than half of India's farmland, hit the mainland ahead of its normal schedule. It reached Kerala on May 29 instead of the usual June 1.
Watch: Flights delayed as pre-monsoon showers hit Mumbai
(Video by Times of India)