The 10 Biggest Myths About Moms Who Homeschool

By Shannan Fowler
of Working Mother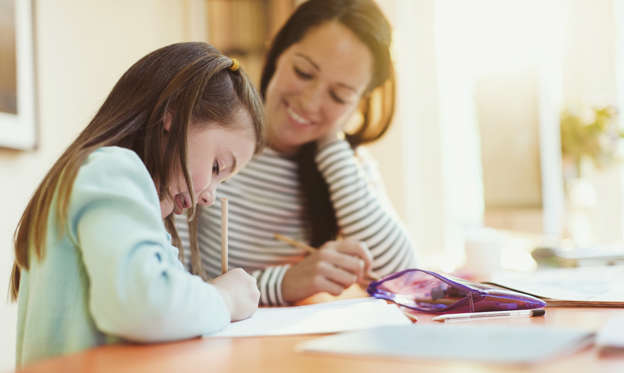 The 10 Biggest Myths About Moms Who Homeschool
The myth that homeschooling moms don't work is just one of many I've heard since I began homeschooling my kids last year. When I announced to everyone I would begin teaching my kids at home, most of my friends and family were supportive. However, one woman told me, "It must be nice to have so much money you can afford to stay home all the time and play with your kids." I was completely dumbstruck! Not only was the comment out of line, she was also dead wrong.
Moms who homeschool do it in many different ways, for a number of different reasons. I began doing it for many reasons, but the biggest was because I felt my middle daughter could use more "one-on-one" time in a non-traditional setting. We also felt the school we were zoned for was not the right fit for us. Overall, we're happy with our decision, but this is not to say we will never try traditional schools again.
During my homeschooling journey, I've encountered plenty of people who've made assumptions that aren't always accurate. So I'm here to help dispel a few misunderstandings and tell you what life is really like for us hard-working, homeschooling mamas.