How To Upgrade Your At-Home Work Space for 2021

By Jordan Rosenfeld
of GOBankingRates
|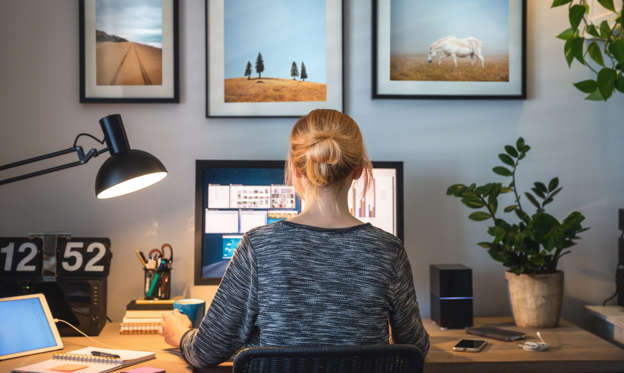 Working from home in 2021 may not have been in your original plan, but COVID-19 has made it a reality for many more people than ever before. But just because you're working from home doesn't mean that you're prepared for it.
Read: Handshakes and More Office Rules Changed by COVID
You may have a home office already established or you may have had to scramble to put one together. Either way, the new year is a fresh start to upgrade whatever your work-from-home situation may look like so that you can be as efficient, effective and organized in your work as possible. Here are five tips to upgrading a home office.
Last updated: Jan. 13, 2021
© borchee / Getty Images