Warren Buffett takes a $1B bite of Apple

CNET
16/5/2016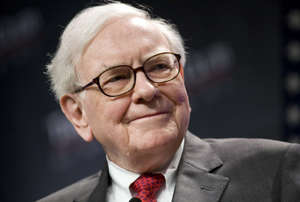 © REX/TRIPPLAAR KRISTOFFER/SIPA At 84, Warren Buffett is still in the game. His company Berkshire Hathaway is the fifth most valuable public company in the US, has a market cap of nearly $350 billion and with each share eclipsing $200,000, is the most expensive Class A stock in the market. Over his lifetime, Buffett – a major philanthropist, has donated nearly $20 billion to various charities and foundations. Surprise! Warren Buffett's company Berkshire Hathaway owned 9.81 million shares in Apple as of the end of 2016's first quarter, according to regulatory documents filed Monday. Those shares were worth about $1.07 billion as of March 31. 
The disclosure comes less than a month after Apple reported its first-ever drop in iPhone sales, a period that's seen a sharp dropoff in the price of the company's shares. Meanwhile, activist investor Carl Icahn has dumped his stake in Apple, citing worries about the Chinese market.
Buffett, a legendary investor who has generally avoided technology stocks, reportedly is also considering teaming up to make a bid for shares of troubled Internet company Yahoo.
Apple didn't immediately respond to a request for comment.