Adam Rosly posts RM300,000 bail in the nick of time

The Star Online
21/4/2017
KUALA LUMPUR: Ampang PKR Youth head Datuk Adam Rosly, who claimed trial to giving false statements and documents to the Malaysian Anti-Corruption Commission (MACC), made the bail payment minutes before the registration counter at the court complex here closed Friday.
The counter, which normally opens until 4.30 pm, only closed at 5.30 pm to enable Adam to make the RM300,000 payment, with his wife, Puteri Balqis Omar, as the bailor.
Prior to that, a few of his family members were seen making withdrawals at the ATMs to come up with the bail amount set by the court.
Adam, 30, a businessman, was released at 5.40 pm.
Earlier, he pleaded not guilty to all the charges before Judge Allaudeen Ismail.
On the first and second count, he was charged with giving false statements to two MACC officers pertaining to his alleged extraordinary wealth.
Among others, they concerned his employment as a businessman and income, as well as on his purchase of luxury cars, a bungalow worth RM1.2mil in Kampung Melayu Ampang which he paid in cash, loans of RM200,000 from his mother-in-law and grandmother, and RM500,000 from Ah Long (loan shark).
For the third to the sixth count, he was charged with using false documents, comprising two agreements for loans from two individuals and two cash vouchers from his company, Gegas Mentari Holding Sdn Bhd, with intention to deceive the MACC officers.
All the offences were allegedly committed at the MACC headquarters at Block D6, Parcel D, Federal Government Administrative Centre, Putrajaya, between Feb 10 and Feb 22.
The charges were made under Section 89 of the Anti-Money Laundering, Anti-Terrorism Financing and Proceeds of Unlawful Activities Act 2001, which provides a fine of up to RM3mil or imprisonment for up to five years, or both, if found guilty.
The court set May 29 for mention. - Bernama
See other court-related news:
16 court cases that captured the world's attention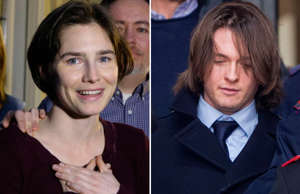 More From The Star Online

The Star Online