UFC 229: Conor McGregor vs Khabib Nurmagomedov

Photos
|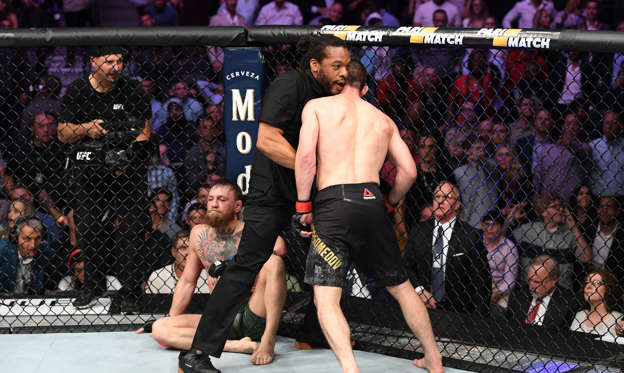 In one of the biggest Ultimate Fighting Championship (UFC) bouts this year, Khabib Nurmagomedov defeated Conor McGregor by submission to retain his lightweight championship and maintain his undefeated 27-0 streak.
Click through for all the action and the big stars attending the event.
(Pictured) The referee restrains Khabib after the match was over.
© Josh Hedges/Zuffa LLC/Getty Images