The different handshakes of Donald Trump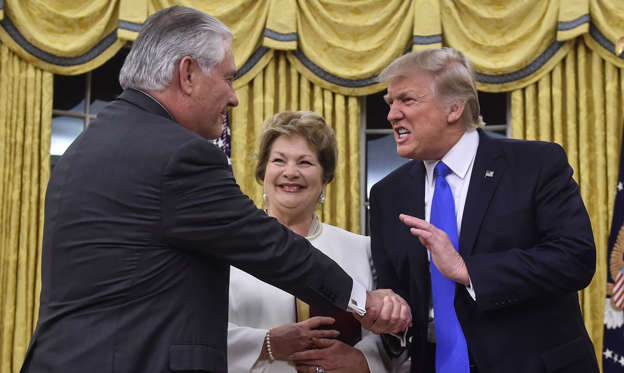 The Donald has a long history of making meetings awkward by not being consistent with his handshake. From Kanye West to Theresa May, the U.S. President's handshakes are nothing if not entertaining. We take a look at those which have caught the eye.
(Pictured) US President Donald Trump shakes hands with Rex Tillerson as Tillerson's wife Renda St. Clair looks on after Tillerson was sworn in as Secretary of State in the Oval Office at the White House in Washington, D.C., U.S. on Feb. 1, 2017.
© Nicholas Kamm/AFP/Getty Images