Brit hanged herself in Phuket after fight with boyfriend, UK court deemed it accidental yesterday

Coconuts
16/5/2017
A British woman on vacation in Phuket died by hanging herself with her bed sheets on Jan. 6 after fighting with her boyfriend in a nightclub.
Yesterday, the results of an inquest into the cause of death called the tragic act an accident. Online commenters wonder how the act of tying up bedsheets and hanging yourself could be legally considered an accident.
The deceased woman in question, Abigail Brown, known as Abi, 26, was found hanged in their room by her boyfriend, Muay Thai fighter James Brum, 30.
Earlier that night, people saw the couple fighting at White Room club when the woman accused her partner of flirting with other women. She left the club alone at 3am. Her boyfriend returned to their room at 6am and found her deceased and hanging. He called the police, who arrived at 6:50am and found wounds only to her neck consistent with death by hanging, reported The Mirror .
Her parents believe that she only meant to scare her boyfriend, not kill herself.
A toxicology report showed alcohol in her system and the cause of death was listed as suffocation by police officials.
According to Chalong Pol. Capt. Somkiat Sarasit, "It was suicide and we're not looking for any suspects." This has left many online commenters with questions about why the UK court made the "accidental" ruling that it did.
The post Brit hanged herself in Phuket after fight with boyfriend, UK court deemed it accidental yesterday appeared first on Coconuts.
Also on MSN:
Pictures of the week: May 12, 2017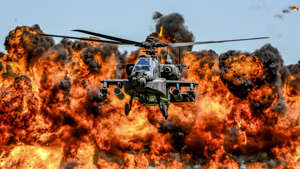 Pictures of the week: May 12, 2017