Four-time Olympic champion Michael Johnson recovering after mini-stroke

Daily Mail
9/9/2018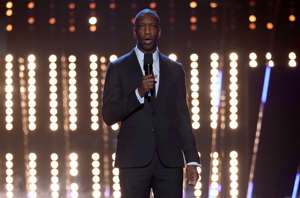 Former Olympic champion Michael Johnson is recovering after a mini-stroke, the American has revealed.

Johnson, a regular athletics pundit on the BBC, said in a post on his official Twitter account on Saturday he had last week 'rather surprisingly suffered what's known as a Transient Ischemic Attack'.
The sprinter claimed the 200m and 400m gold medals at the 1996 Atlanta Olympics, setting a world record in the 200m.
He was also part of the 4x400m gold medal-winning team at the 1992 Olympics in Barcelona.
He finished his career with a fourth and final gold at the 2000 Sydney Olympics, claiming the 400m title. 
Despite also claiming the 4x400m relay title, Johnson was later stripped of this over doping offences committed by his team-mates.
© Provided by Associated Newspapers Limited Olympian Michael Johnson revealed he suffered a mini stroke but is recovering very well Johnson added: 'The good news is I'm back at home with my family, cleared of any heart issues and have already made great progress on my road to a full recovery.

'It seems these things can affect anyone, even the once fastest man in the world! 
'I'm no stranger to a good exercise plan and have thrown myself into it with my usual focus and determination.'