Saudi Arabian Airlines denies passenger boarding for wearing shorts

The Independent
10/10/2018
© Provided by Independent Digital News & Media Limited A man has been refused entry onto a Saudi Arabian Airlines flight for wearing shorts.
Jordan Bishop, a Forbes contributor and founder of corporate flights concierge Yore Oyster, was due to fly from Jakarta to Istanbul via Riyadh with the airline on 3 October.

However, when he attempted to board the 4pm flight, he was pulled aside by a member of staff.
A manager came over and told Bishop: "Sir, I'm afraid we can't allow you to board. You cannot fly with Saudia wearing shorts."
Bishop was asked if he had any trousers he could change into – he didn't – and was subsequently informed, "If you don't have pants, I can't allow you to board."
Saudia only has a vague description of its dress code on its website, which states: "Saudia is requesting from their guests to abide by a dress code whereby they are clothed in a manner that is inline with public taste or not offensive to other passengers."

Bishop came up with a novel way to beat the system: "When it became clear that I had no other option but to find a pair of pants on my own, I ran down the length of the terminal until I found a travel kiosk selling sarongs," he said.
"I bought the first one I saw, raced back to the gate and tied it around my waist like a full-length skirt."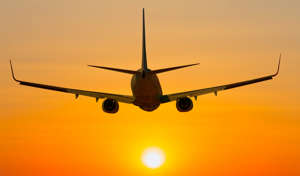 © Provided by Shutterstock Gate agents "exchanged glances" but gave him the go-ahead and let him board the flight.
Saudia is the national carrier of Saudi Arabia, a country which follows a conservative interpretation of Sunni Islam, Wahhabism.
In August 2017 the airline hit headlines for issuing a strict dress code for passengers, stating that it would refuse to fly "women exposing legs or arms, or wearing too thin or too tight clothes, and men wearing shorts exposing legs".
However, the dress code on the airline's website seems to have been amended since then.
Saudia Arabia is one of the few Muslim majority countries that imposes a dress code by law. All women, foreign and local, must wear an abaya (a long loose garment that covers their clothes) in public places.
Pictures: 35 secrets of the airline industry