Jordin Sparks announces she's married and pregnant

Newshub
14/11/2017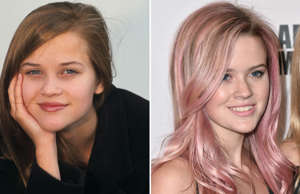 Slideshow: Celebs and their kids at the same age
Jordin Sparks secretly wed beau Dana Isaiah in July and the couple are expecting a baby together in 2018.
The American Idol star announced the double dose of happy news in an interview with People.
"We're both really excited," says Sparks.
"He's been like, 'I want to shout it from the mountain tops!' We're really proud to be married to each other and to be celebrating this."
Sparks, 27, had met her 25-year-old husband's family, when she travelled to Houston during Super Bowl weekend in February, with a charity campaign she runs.
"A couple days after we had actually met, I was like, in my head, 'That's going to be my husband! That's my husband right there'," she says.
"When I'm with him, I feel comfort and safety and calm and peace, and those aren't things that I normally felt... so it was a little wake-up call for me."
On Twitter, many Sparks fans appear to be thrilled by the news.