Verne Troyer, Mini Me in 'Austin Powers,' dead at 49

New York Daily News
21/04/2018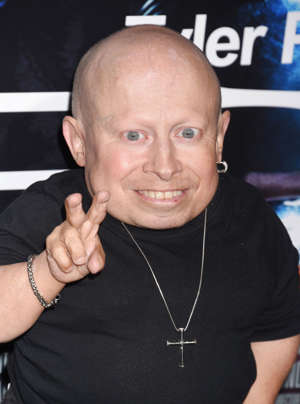 Verne Troyer, the actor best-known for portraying Mini Me in the "Austin Powers" trilogy has died. He was 49.
The news of the actor's death was reported on his Instagram account on Saturday afternoon.
"It is with great sadness and incredibly heavy hearts to write that Verne passed away today," a post to the account read.
"Over the years he's struggled and won, struggled and won, struggled and fought some more, but unfortunately this time was too much," the post continued.
A cause of death was not revealed.
Earlier this month, Troyer was hospitalized after his friends called 911 saying the actor was drunk and suicidal. He was reportedly held for 72 hours for an evaluation, according to TMZ.
The news came about one year after Troyer had checked himself into a rehab program to try and overcome his struggles with alcoholism.
On his Instagram account, the post said "you never what kind of battle someone is going through inside."
"Depression and Suicide are very serious issues," the post read. "Be kind to one another. And always know, it's never too late to reach out to someone for help."
Troyer was recently baptized as he carried on through a difficult time recently, according to the post.
The 2 ft. 8 in. actor has battled alcoholism for years and nearly died from alcohol poisoning in 2002.
He was briefly married to Playboy model Genevieve Gallen for less than a year in 2004.
The actor has made sporadic appearances in films and TV shows since "Austin Powers" and is set to play roles in the 2018 film "Hipsters, Gangsters, Aliens and Geeks" and "The 420 Movie: Mary & Jane."
In memoriam 2018: Remembering stars we lost this year (via Photo Services):