AMC's Mark La Mura Dead at 68

TVLine
13/09/2017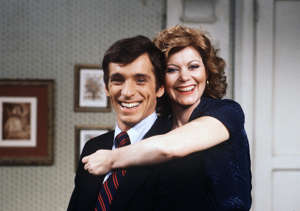 © Getty Images Mark La Mura on the set of 'All My Children'. Mark La Mura, who played All My Children's Mark on and off for decades, has died. He was 68.

On Monday, La Mura's AMC co-star and on-screen sister Susan Lucci posted an elegy to her friend on Instagram.
TVLine confirmed the actor's passing with his close friend and fellow actor Donnie Kehr (House of Cards).
During his run as Pine Valley's Mark Dalton, La Mura's most notable storylines included romancing his (then unknown to him) sibling Erica and undergoing an intervention about his drug addiction. After La Mura left the ABC soap in the late 1980s, he returned for several guest stints, including a storyline revolving around Erica's intervention for alcoholism. He was nominated for a Daytime Emmy in 1988.
La Mura's other television gigs include Star Trek: The Next Generation, L.A. Law, One Life to Live, The Sopranos, 30 Rock, Law & Order: SVU and Damages.
In a 2012 interview with We Love Soaps, La Mura looked back vividly — if not entirely fondly — on his daytime years.
Acting in soaps, he recalled "was like being able to play all 88 keys on a piano and only being allowed to plunk out the same eight every day. To be fair; the writers have to write an hours' worth of story every day. The director has to shoot it, the actors have learn 'all them words' the night before." Did he love it, though? "Love – No. Thanks for the dough. It was a heavy-like affair."