Austria & Eastern Europe - Wine Map of Austria
[Do Not Use]DK Publishing
2/07/2014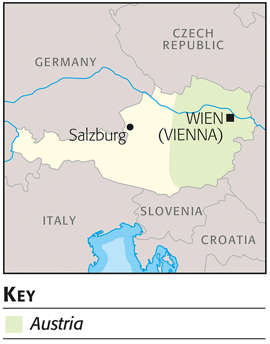 Farmhouse overlooking sloping vineyards near Graz, Steiermark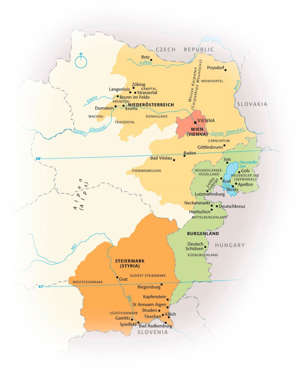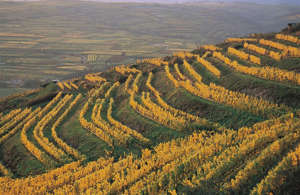 Weingut Prieler, Burgenland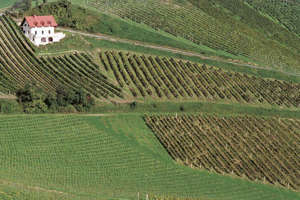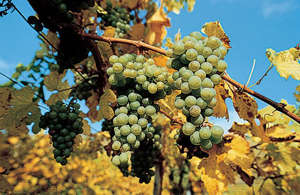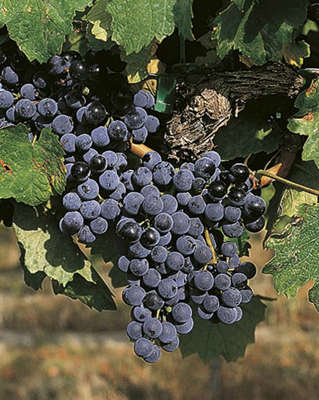 Weingut Bründlmayer, Niederösterreich
Wine Map of Austria

Austria's vineyards are located in the east of the country along the Czech, Slovakian, Hungarian, and Slovenian borders. The key winegrowing region is Niederösterreich (Lower Austria), on the fertile Donau (Danube) plain in the northeast. The small but significant districts of Wachau and Kremstal, in the west of Niederösterreich, are associated with some of Austria's most experimental producers.
Austria: Areas & top producersNiederösterreich
F X Pichler
Nikolaihof
Weingut Bründlmayer
Weingut Familie Nigl
Weingut Familie Pitnauer
Weingut Franz Hirtzberger
Weingut Högl
Weingut K Alphart
Weingut Knoll
Weingut Malat
Weingut Prager
Vienna (Wien)
Weingut Wieninger
Burgenland
Josef Pöckl
Umathum
Weingut Familie Gesellmann
Weingut Gernot & Heike Heinrich
Weingut Juris
Weingut Prieler
Weinlaubenhof Kracher
Steiermark (Styria)
Tement
Weingut Erich & Walter Polz
Terroir at a glanceLatitude:
46.5–49°N.
Altitude:
115–650 m.
Topography:
Varied, from flat lakeside areas around the large shallow Neusiedler See in the east of Burgenland to rolling hills in Steiermark.
Soil:
Generally stony schist, limestone, and gravel.
Climate:
Continental, with relatively mild autumns that often allow late ripening into October or November.
Temperature:
July average is 67°F (19.5°C).
Rainfall:
Annual average is 603 mm. Rainfall is lowest in the western Weinviertel and highest in the eastern Weinviertel.
Wind:
Warm Pannonian winds blow along the Donau (Danube) off the Hungarian Plains, resulting in higher temperatures for riverside vineyards.
Viticultural hazards:
Spring frosts, rain.
Top Austrian grape varieties
There are a number of grape varieties that are native to Austria and reflect the country's special character.
White grape varietiesGrüner Veltliner:
This key variety has a vegetal aroma, and Austrians often talk about the white pepper and grapefruit flavors that emerge when it is very ripe. Top versions come from the Wachau, and many believe it can be a serious rival to Chardonnay and Riesling.
Welschriesling:
Nothing to do with the well-known Riesling, this grape makes light-bodied, aromatic wines. It always has a seam of lemony acidity, which makes it the favorite choice for making Austria's sparkling wine, or Sekt.
Zierfandler:
Traditionally, this is vinified with Rotgipfler, mainly as spicy white Gumpoldskirchner from the Thermenregion. Today, it is often found on its own. Zierfandler is famous for its spiciness.
Rotgipfler:
This grape was the other half of the pairing used for Gumpoldskirchner, but can now be found as a varietal. It sometimes smells of brown bread.
Neuburger:
Most often found in the Wachau, this is a cross between Weissburgunder (Pinot Blanc) and Silvaner. It tends to be full-bodied, and at its best has a nutty flavor.
Red grape varietiesBlaufränkisch:
Widely planted and very popular in Austria, this produces robust, good-colored red wines with a taste of rasp-berries and a sprinkling of white pepper. It is sometimes said to be Austria's answer to Cabernet Sauvignon, especially in its weightier Burgenland versions, but there is a zip of acidity that always distinguishes it.
Zweigelt:
Also grown all over Austria, this grape is the creation of Dr. Zweigelt, who crossed St-Laurent and Blaufränkisch. It can be a heavy cropper, but kept under control it makes attractive, juicy, cherry-flavored wines.