Autumn - Shallots
[Do Not Use]DK Publishing
2/07/2014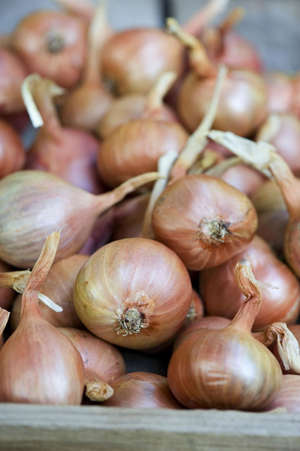 Shallots

When to pick
Harvest when the leaves turn yellow, and the shallots are a good size. Leave to dry in the sun for 2 weeks to allow the skins to harden before storing.
Eat and store fresh
Shallots are milder than onions, and can be used where the taste of onions would be too strong. After drying, store shallots in a cool, dark place .
How to preserve
Shallots can be used in the same way as onions in pickles, relishes, and chutneys. They can also be char-grilled and preserved whole in oil.