Breads, Sandwiches, and Pizza - Sandwiches
[Do Not Use]DK Publishing
2/07/2014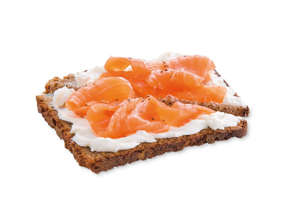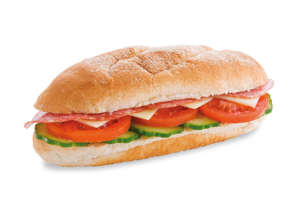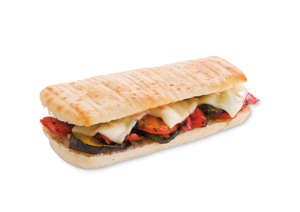 Paninis - Often made with ciabatta bread, paninis are toasted sandwiches from Italy. Add a quick-melting cheese for extra flavor.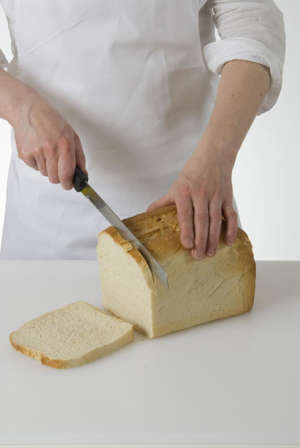 Heros - Also called hoagies, grinders, subs, and poor boys, these 2-handed sandwiches are small Italian or French loaves stuffed with a selection of thinly sliced meats, vegetables, and pickles.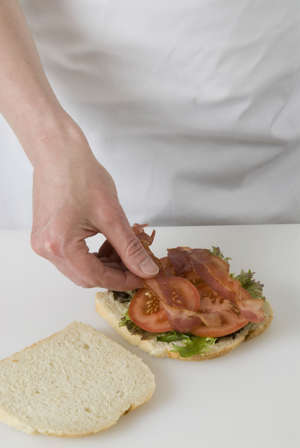 Open-faced Sandwiches - Originally from Scandinavia, these are unique among sandwiches in that they are made with 1 slice of bread. Use a dense bread, such as pumpernickel, so you can pick it up easily.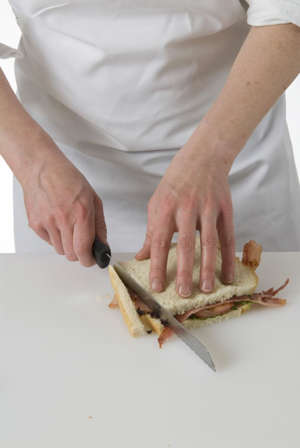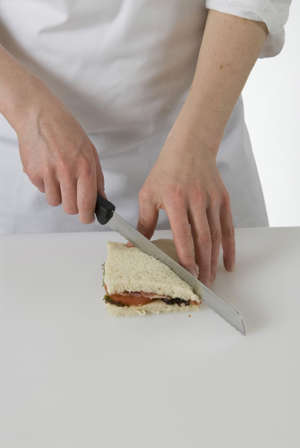 Sandwiches

When you are in a hurry for good food fast, make a sandwich. Whether it's for lunch, supper, a snack, or even breakfast, there are many types of sandwiches to choose from. Let your creativity run wild, and see what fantastic flavor combinations you can come up with.
Types of sandwiches
The great thing about making sandwiches is that there are no rules. You can make them hot or cold, light and delicate, or hearty and filling. Place roasted vegetables inside a whole grain pita with fresh goat cheese, or fill a crusty baguette with sliced duck breast and a sweet fruit preserve. When in need of inspiration, see the suggestions in Sandwich Fillings section .
Tips for packing
Keep sandwiches fresh by wrapping them in paper, foil, or plastic bags as soon as they are assembled.
Use crisp lettuce leaves to act as a barrier between the bread and watery ingredients, such as tomatoes.
Never leave sandwiches with meat, poultry, or dairy fillings unrefrigerated for more than 2 hours.
Types of bread
Great bread makes a great sandwich—branch out and try one of these:
Baguettes The versatile French favorite.
Sourdough Made popular in San Francisco, perfect with seafood, cheese, or pâtés.
Pita Greek pockets, ideal for filling with a variety of salads.
Ciabatta Individual-sized Italian loaves make lovely paninis.
Mixed grain Dense and chewy, great to balance cured meats, smoked fish, and richly flavored spreads.
Sliced bread sandwich
If you are using an unsliced loaf, hold it firmly with one hand, while using a sawing motion with a serrated bread knife to cut 2 equal-sized slices. Spread one slice of bread with mayonnaise.
Cook some bacon until crisp, then leave on paper towels to drain. Place lettuce leaves on one slice of bread, then add tomato slices and bacon.
Spread mayonnaise on the second slice and place on top. Using the bread knife, carefully remove the crusts from the sandwich, while holding the stack firmly with your other hand.
Cut the sandwich diagonally into equal halves using the bread knife.