Central Italy - Wine Map of Central Italy
[Do Not Use]DK Publishing
2/07/2014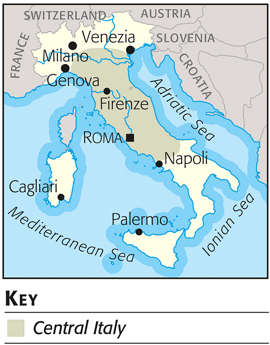 Vineyards around Montefalco, Umbria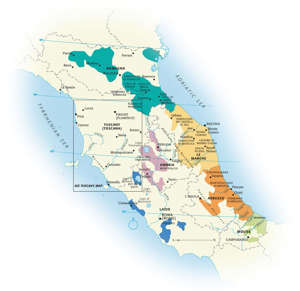 Grape pickers at Masciarelli, Abruzzo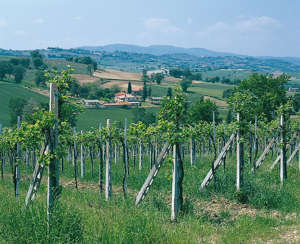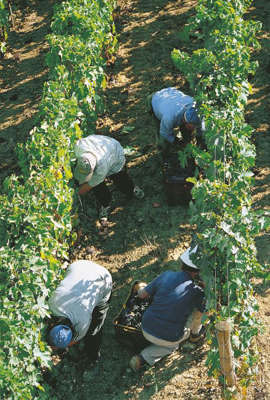 Wine Map of Central Italy

The long central section of the Italian peninsula extends from Tuscany's northwestern border with Liguria over seven regions to Molise in the deep southeast. The unifying feature is the dorsal chain of the Apennines, which runs the length of the central regions, dividing them down the middle. On the Adriatic flank, an almost uninterrupted winegrowing belt stretches parallel to the coast through Romagna, Le Marche, Abruzzo, and Molise, occupying the plains and the hills that rise toward the mountains. On the western side of the Apennines, the key wine areas are dotted around hilly inland areas in Tuscany, Umbria, and Lazio.
Central Italy: Areas & top producersRomagna
Fattoria Zerbina
La Berta
San Patrignano
Stefano Berti
Tre Monti
Le Marche
Boccadigabbia
Bucci
Fattoria Le Terrazze
Garofoli Gioacchino
La Monacesca
Monte Schiavo – La Vite
Saladini Pilastri
Sartarelli
Umani Ronchi
Umbria
Arnaldo Caprai – Val di Maggio
Castello della Sala
Lungarotti
Palazzone
Lazio
Castel de Paolis
Di Mauro Paola – Colle Picchioni
Falesco
Fontana Candida
Villa Simone
Abruzzo
Fattoria La Valentina
Illuminati Dino
Masciarelli
Valentini
Molise
Di Majo Norante
Perfect case: Central ItalyTerroir at a glanceLatitude:
41.5–45°N.
Altitude:
0–700 m.
Topography:
Central Italy stretches from the hills of northeast Tuscany to the coastal plain of Molise. Terrain and altitude vary greatly, but vineyards tend to be found on the flat plains and foothill sites.
Soil:
Calcareous clay in the Adriatic hill zones; very mixed stony marls in central Tuscany and sandy clays in the Maremma. Red grapes perform best here, but the chalky clay of Orvieto and the volcanic soils of Frascati allow some whites to thrive, too.
Climate:
Varies but summers are generally hot and dry, followed by cool winters. Mediterranean climate in the south, and relatively cooler in the north of the region.
Temperature:
July average is 75°F (24°C).
Rainfall:
Annual average ranges from 600 to 900mm.
Wind:
Cool maritime breezes from the Adriatic moderate the high summer temperatures on the east coast.
Viticultural hazards:
Spring frost; hail; harvest rain.