Cherries - Bottle Fruit in Alcohol
[Do Not Use]DK Publishing
2/07/2014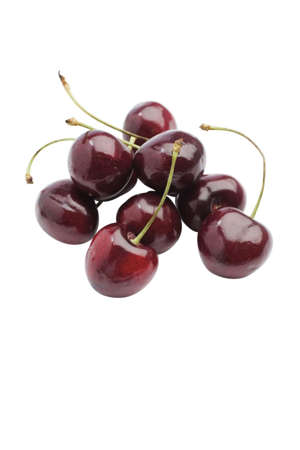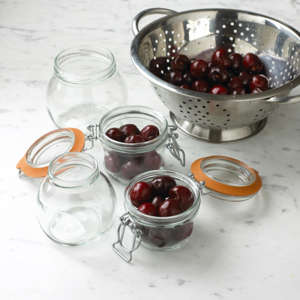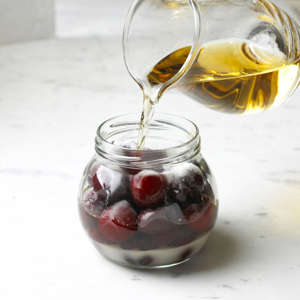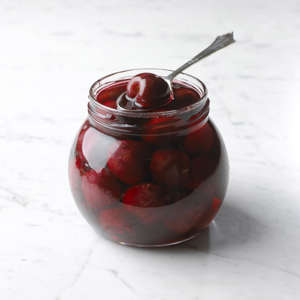 Bottle Fruit in Alcohol

Many fruits bottle well in alcohol and make a luxurious treat that will taste better than anything available for sale. You will be spoiled for choice when deciding which seasonal fruits to treat this way. Fruits preserved in brandy, rum, whisky, vodka, gin, or eau de vie taste deliciously boozy. Serve with coffee, add to ice creams and other desserts along with the fragrant liquor, or use the fruits in cakes. This method particularly suits juicy, thin-skinned berries, plums, and cherries. Once bottled, store in a cool, dark place for 2–3 months to mature before opening.
Put cherries in jars
Carefully place the cherries in some wide-necked, sterilized preserving jars, packing them in tightly while taking care not to squash or bruise them.
Fill with brandy
Add enough sugar to fill one-third of the jar and top with brandy. (As a general guide, use 1/4–1/3 sugar and 3/4–2/3 alcohol to fruit.)
Dissolve sugar
Tap the jar gently on a board and turn it to release air bubbles, and seal. Occasionally shake or turn the jar upside down to help the sugar dissolve.
Leave to mature
Store in a cool, dark place for 2–3 months to allow the flavors to fully mature before opening. Refrigerate after opening.
Other fruits to preserve in alcohol
Almost all fruits bottle well in alcohol, some exceptions being apples, melons, and rhubarb.
Blackberries
Preserve in gin, vodka, or brandy.
Clementines
Remove pith and preserve in vodka.
Nectarines and peaches
Use sun-ripened, freshly-picked fruit, destone, and bottle in rum.
Pears
Bottle in brandy or eau de vie.
Raspberries
A classic fruit to add to a rumtopf, or to make liqueurs and cordials.
Plums
Good in brandy with a cinnamon stick or star anise.