Desserts and Ice Cream - Chocolate
[Do Not Use]DK Publishing
2/07/2014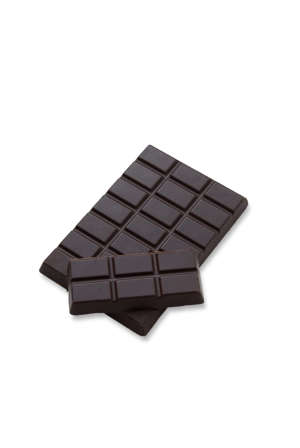 Milk Chocolate - Milk chocolate tastes milder than dark chocolate because it contains extra sugar and milk powder, so is usually saved for eating straight from the foil, but it also makes a great mousse.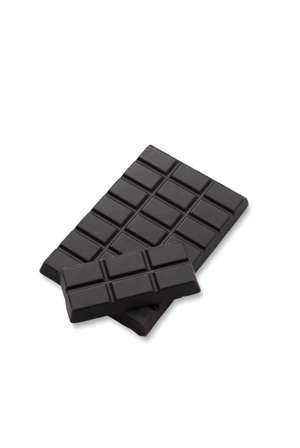 White Chocolate - Although not a true chocolate, this is still popular. It is usually made with cocoa butter, as well as sugar, milk, and vanilla. Excellent for fondues, and for flavoring tarts and cookies.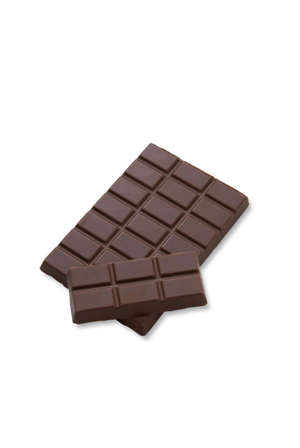 Less than 70 percent Chocolate - This category contains both bittersweet and semisweet choices. Many bakers prefer cooking with chocolate averaging 60 percent cacao.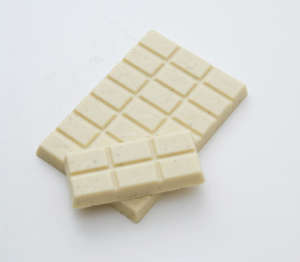 Plus 70 percent Chocolate - Dark and bitter-tasting, any chocolate with more than 70 percent cacao solids listed on the label is best to use for cooking, rather than eating.
Chocolate

Dark and decadent, luscious, and rich, chocolate is universally adored, and makes undeniably tempting desserts. The impressive-looking ultimate chocolate cake—with its delicious combination of dark and milk chocolate ganache for filling and icing, and the easy-to-make milk and plain chocolate curls on top—is surprisingly easy to make.
Choosing chocolate
There is a staggering selection of chocolate available today, including familiar supermarket brands, organically grown, and those made from Fair Trade sources.
Choosing chocolate first depends on whether it is for eating or for cooking. If it is for eating, the solution is simple: buy what you're in the mood for. Bear in mind, however, that dark chocolate will have fewer, if any, additional sweeteners, flavors, or dairy elements that often add the allure to fancy boxes of chocolate. For cooking, bittersweet chocolate is preferred because of its purity, making it predictable, and not susceptible to uncontrolled variables (such as dairy or cocoa butter replacements) when cooked.
Chocolate is made in countless flavors, styles, and qualities. The bitterness of chocolate is determined by the quantity of cacao solids (including cocoa butter) against the additives, such as sugar, milk, and vanilla. A high-quality baking chocolate could contain at least 70 percent cacao solids. High-quality chocolate will not shatter, but makes a distinctive, clean snap when broken, and will melt quickly in warmth of your hand. The faster it melts, the higher the cocoa butter content, and the smoother the texture.
Chocolate facts
All chocolate starts with the cocoa bean Thobroma cacao, which translates as "food of the gods."
Spanish conquistadors introduced chocolate to Europe from Mexico in the 15th century. In fact, the word "chocolate" comes from the xocolatl, Aztec for "bitter water," which was an unsweetened chocolate drink spiced with chile.
The first chocolate bars were produced in England in the 19th century.
Couverture chocolate, available with cocoa solids ranging from 32–85 percent, is the type of chocolate favored by professional bakers, because of the smooth way it melts and its rich flavor. You can find it in supermarkets and gourmet food shops.
Cocoa powder is available unsweetened and sweetened, and it is the unsweetened variety that adds an intense chocolate hit to baked goods. Sweetened cocoa powder is best used to flavor milk.
Never let water come into contact with melted chocolate. The merest drip of water will cause the chocolate to separate and become firm, grainy, and unusable. When melting chocolate, use a bowl that fits snugly over the pan to prevent any water or steam from coming into contact with the chocolate.
Always use paper piping bags when piping melted chocolate. They are much better to use because they are small and easy to handle, and there is no piping nozzle to clog (which happens in a normal piping bag since the chocolate sets so quickly).
Storing tip
To keep chocolate from melting and fresh for as long as possible, store it tightly wrapped in its packaging or in plastic wrap. If stored properly, in a cool, dry place, it will keep for 6 months–1 year. Do not store chocolate in the refrigerator for too long, as beads of moisture will form on its surface when it comes back to room temperature.