Eating for the Time of your Life - Nutritional Needs of New Mothers
[Do Not Use]DK Publishing
2/07/2014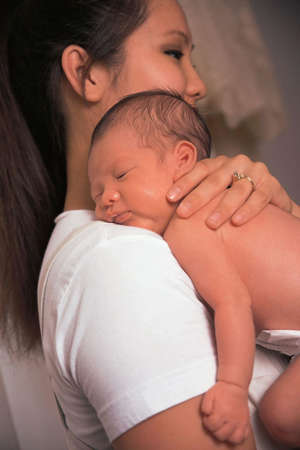 Mother and child - After giving birth, a woman must consume more calories and nutrients, not only for her body to recover but also to produce milk if she decides to breast-feed.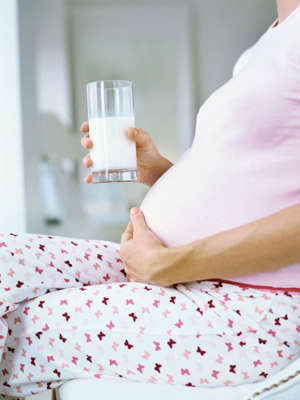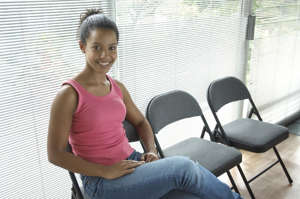 Calcium-rich diet - A new mother needs to ensure she gets plenty of calcium, especially if she is breast-feeding, to keep her bones strong. Low-fat milk is an excellent source.
Nutritional Needs of New Mothers

After giving birth, women still need extra calories and nutrients.
Most women want to know how to lose the weight they gained during pregnancy as soon as possible. For some, it disappears in weeks; for others, years. Without eating well-balanced meals and exercising, you may find it difficult to lose weight.
Calories for breast-feeding
However, taking drastic dieting measures after you deliver your baby will not help you keep up your strength or give you the important nutrients you need for healing. And if you plan to breast-feed, your body requires more calories than you needed when you were pregnant. If you decide not to breast-feed your baby, your nutritional needs will return to normal after a few weeks.
Don't skip meals
Because this is a stressful period, having a newborn and not getting enough sleep, it is important to keep your immune system strong. To do this, it is critical to eat three meals a day and to avoid skipping meals due to lack of time or the desire to lose weight. Even if you have to grab a high-fiber breakfast bar and a piece of fruit and eat it in the car on the way to the doctor's office, it is better than nothing. You are the most important person in your baby's life. If you take proper care of yourself you will be better able to take care of him or her.
So make time for yourself by planning ahead. Bring snacks, such as fruit, rice cakes with peanut butter, and drinks such as juice or water for yourself in the diaper bag when going out. Eat on a regular schedule as much as possible, no matter how busy and on the run you are, or demanding your baby is. You will feel much better for doing this.
Weight loss after pregnancy
You should not go on a diet or take weight-loss medications immediately after pregnancy, particularly if you are breast-feeding. Weight loss after giving birth should be gradual, and this is particularly true for breast-feeding women, who burn more calories than other women in order to support breast-milk production.
A woman should not expect to return to her prepregnancy weight immediately after delivery. On average, a new mother will lose 15lb (6.8kg) within the first week after having given birth.
Many mothers are concerned about their weight gain during pregnancy and worry that they may not return to their original weight. This concern is real as some women retain 5–10lb (2.3–4.5kg) for each of their pregnancies. Breast-feeding women who eat nutritionally balanced diets typically lose 1–2 lb (0.45–0.9kg) per month during the first 4–6 months of breast-feeding. This weight loss is more rapid than for mothers who bottle-feed their babies from the start.
A weight loss of more than 1.5lb (0.7kg) per week can decrease breast-milk production and put both mother and baby at risk nutritionally. However, there are some mothers who maintain or gain weight during breast-feeding but may lose the additional weight after they have weaned their infants.
The best way to return to your prepregnancy weight is to exercise regularly, such as walking your baby in the stroller once a day.
Requirements for breast-feeding
Mothers who are breast-feeding should be encouraged to obtain their nutrients from a well-balanced, varied diet and to drink about 4–6 pints (2–3 liters) of fluid per day to maintain their milk production. As with pregnant women, breast-feeding women have an increased requirement for calories and essentially all nutrients, especially protein, the mineral calcium, and vitamins A and C.
Calcium
Mothers who are producing milk should make sure that they get their recommended 1,000mg of calcium each day. About 2–8 percent of total body calcium is used for breast-milk production. Mothers usually replace this lost calcium during the intervals between pregnancies. Women who have several children or short intervals between their pregnancies may not be getting enough calcium, putting them at risk of developing the bone disorder osteoporosis later in life.
Iron
Immediately after giving birth, the requirements for iron are high, especially if you have lost a lot of blood. However, after recovery from birth, your need for iron when breast-feeding (9mg per day) is lower than it was during pregnancy (27mg per day). When menstruation resumes, the recommended intake of iron returns to the level of nonbreast-feeding women (18mg per day).
Vitamin supplements
Prenatal vitamin supplements are routinely prescribed to breast-feeding women in order to ensure adequate intake of vitamin and minerals.
Foods to avoid
Substances from some foods that a mother eats while breast-feeding may pass into her milk and affect the baby in adverse ways. In many cases, this will first be noted by the mother whose baby seems to be suffering from colic or having abdominal bloating and gas. Other symptoms may include diarrhea, vomiting, runny nose, bronchitis, wheezing, and skin rashes.
Foods eaten by the mother that may cause these symptoms in breast-fed babies include cow's milk and other dairy products, eggs, wheat products, citrus fruits, caffeine, chocolate, garlic, cabbage, and cucumber.
New mother losing too much weight
Name Suzie
Age 26
Problem
Suzie is very busy with her young baby and finds it hard to sit down for a meal. Yesterday, Suzie ate cornflakes with low-fat milk for breakfast, half of a peanut-butter-and-jelly sandwich and orange juice for lunch, and some chicken breast with a baked potato and diet cola for dinner. She likes ice cream at night if she has time between feedings.
Suzie says she is now hungrier than she was during her pregnancy, but cannot find time to eat and knows she is not drinking enough because her mouth is dry. She is afraid that she is not producing enough milk because her baby always appears hungry and is not as chubby as her friend's formula-fed baby. Her mother told her not to eat vegetables and chocolate because they would upset the baby's stomach and produce gas.
Lifestyle
Suzie had a healthy 8lb, 2oz (3.7kg) baby boy, now 6 weeks old and weighing 11lb (5kg). This was her first pregnancy. She has lost 20lb (9kg) since giving birth and currently weighs 140lb (63.5kg). She is 67in (170cm) tall and weighed 130lb (59kg) before she was pregnant.
Advice
Suzie is not getting enough calories to maintain her weight and produce enough breast milk for her baby. Her calorie requirements when she is breast-feeding are about 2,400 per day. She specifically needs more protein, vitamins A, B12, and folate, calcium, iron, and zinc.
To increase her intake of calories, Suzie should follow the recommended servings from the five food groups and eat a number of servings toward the higher end of the given range for each food group.
Since she lacks the time to prepare and eat balanced meals, she should buy low-fat frozen meals that can be cooked quickly in a microwave oven. Suzie can also increase her intake of whole-grains by eating a microwaved package of instant oatmeal with low-fat milk at breakfast with a cut-up banana or berries. She can add baby-carrot sticks with a glass of milk to her sandwich at lunch, and include a piece of whole-wheat bread and fresh fruit salad with her dinner. These are healthy additions that are quick and easy to prepare.
Low-fat milk or yogurt and an iron-rich food, such as dried fruit, can be added as snacks. She should continue with her prenatal vitamin supplement. To increase her fluid intake, she should drink more nutritious fluids (up to 6 pints/3liters per day), such as low-fat milk, 100 percent fruit juices, and water with meals and snacks. Suzie should keep a large bottle of water in the refrigerator, available at any time.