Firing Up - Building the Fire
[Do Not Use]DK Publishing
2/07/2014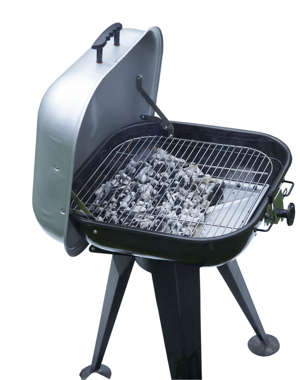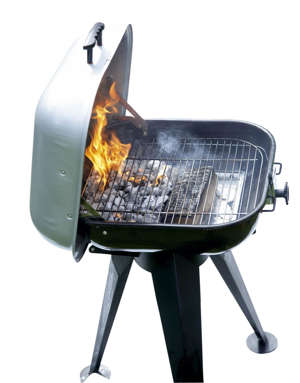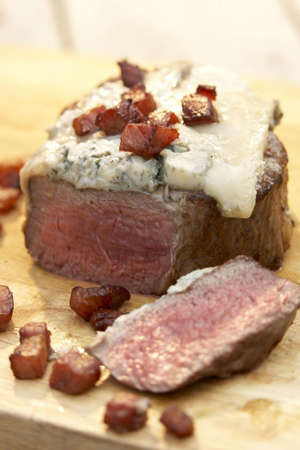 A good-sized grill makes it far easier to lay a generous multilevel fire; the different grilling zones then allow you to cook a variety of items that need different cooking temperatures.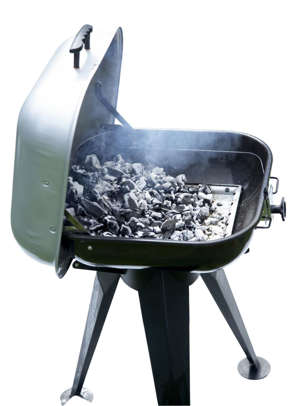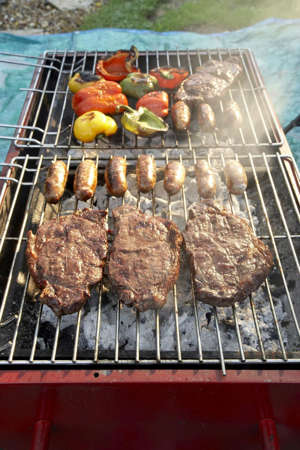 A multilevel fire gives you control when cooking something like a thick steak, where the relationship between surface sear and interior doneness needs to be finely balanced.
Building the Fire

You can either lay a very simple fire, basically consisting of a pile of charcoal, or a slightly more complicated, multilevel type; it all depends on what you are cooking. Use plenty of charcoal when building your fire. After all, you're spending more on the food than on the fuel, and having a fire that is large enough and hot enough is a key to good grilling.
Simple one-level fire
If you are cooking something small that is easily cooked through on the inside without burning on the outside, such as a steak or a boneless chicken breast, you want to cook it directly above the coals. In that case, you can build a one-level fire, simply following the instructions on Starting the fire for lighting your fuel. We do recommend, however, that even when building this very elemental fire you leave a space in the grill bed with no coals.
A "dead area" with no coals gives you a place to move food to in case of flare-ups
Our favorite fire
To add a little more grilling scope to a simple fire, our very favorite technique is to shore up the charcoal with a small log. Once the coals are completely lit, position the log along the edge of the coals and use your tongs to push it across the bottom of the grill, bunching the coals up behind it. Once it catches, you'll get both the steady, predictable heat of the charcoal and the long-lasting, smoky heat of the wood.
A log along the edge of your charcoal helps keep the fire going and gives smoky flavor
Multilevel charcoal fire
If you are cooking something such as a thick pork chop or a bone-in chicken breast, you need a multilevel fire. The reason is quite straightforward: If you have a fire with hotter and cooler portions, you can move food around according to whether it needs more sear on the outside (to the hot zone) or more cooking on the inside without exterior sear (to the cool zone). Laying this fire is only slightly more complicated. To do so, lay a bed of charcoal that is about 3in (7.5cm) deep on one side, tapers out to about 1in (2.5cm) on the other side, and is larger in surface area than the total surface area of the food you are planning to grill. This way, you will end up with a very hot side and a cooler side. As an alternative, you can initially build the fire in one side of the grill, then shove some of the coals over to the other side after the fire is well lit. To our way of thinking, it is so simple to lay a multilevel fire that you might as well do it as a matter of course, on the chance that you will need the various levels of heat. However, in those recipes where you are doing direct grilling only, we do not call for this. You decide.
A thick bed of coals gives fierce heat at the back, tapering to a single layer of coals for more gentle heat