France - Iconic French Wines
[Do Not Use]DK Publishing
2/07/2014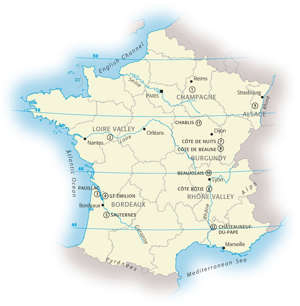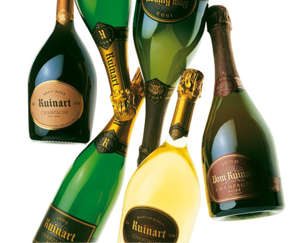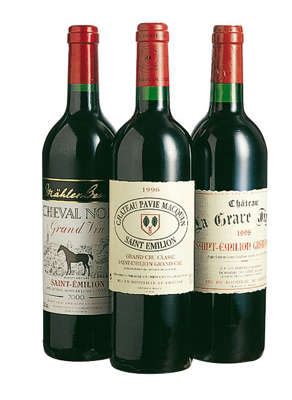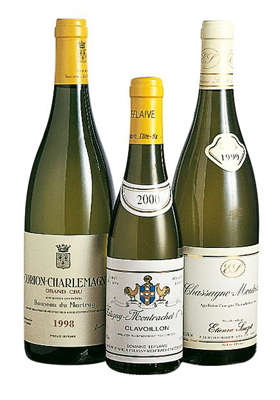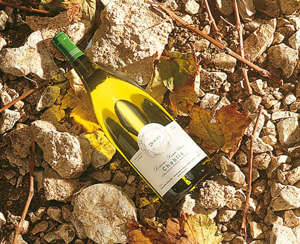 Iconic French Wines

French wines are marketed under regional names, rather than individual grape names, since time has shown the location of a vineyard to be as important as the vines grown within it. Today, AOC laws protect the many regional styles in France, which have generated unique wines famed the world over. The regional name on the label proclaims this individuality.
1 Champagne
The world's most famous sparkling wine is produced in France's northernmost viticultural district. Chardonnay, Pinot Noir, and Pinot Meunier struggle for ripeness here, producing base wines of high acidity and nuanced flavor, ideal for making the sleekest and subtlest of sparkling wines. See Winegrowing areas of Champagne.
2 Sweet wines of the Loire
In exceptional years, when botrytis strikes the Loire Valley, the sweet white wines made from Chenin Blanc—Coteaux du Layon among them—can be world-ranking. These unctuous wines with well-balanced acidity are full of fruit and floral aromas in youth, and honey and dried fruits when mature. See Winegrowing areas of the Loire Valley.
3 Pauillac
Powerful and long-lived with a steely mineral quality and the fragrance of black currant, cedar, and cigar box, Pauillac is the perfect example of a red wine from Bordeaux's Left Bank. Deep, gravelly soils and a dominance of Cabernet Sauvignon (blended with a little Merlot and Cabernet Franc) help forge this character. See Pauillac & Top producers of the Left Bank.
4 St-Émilion
St-Émilion is one of the classic reds from Bordeaux's Right Bank. Merlot and Cabernet Franc grown on the limestone-and-clay soils (often combined with a touch of Cabernet Sauvignon) offer round, full-bodied wines that have a cool freshness and fine tannic structure. There is also a modern wave of ripe-fruited wines with more concentration. See Winegrowing areas of the Right Bank & Top producers of the Right Bank.
5 Sauternes
Rich, luscious, exotic Sauternes really is a miracle of nature. In the south of Bordeaux, misty, humid conditions provoke the onset of botrytis, which naturally concentrates the Sémillon, Sauvignon Blanc, and Muscadelle grapes. The result is this opulent, sweet white elixir. See Sauternes & Château Climens.
6 Côte Rôtie
Côte Rôtie, along with Hermitage, is one of the stars of the Northern Rhône. Syrah, granite soils, and a continental climate combine to produce this dark-fruited, spicy but elegant, longaging red wine. With only 200 ha under production, there is, unfortunately, very little to go around. See Côte Rôtie & Top producers of the Northern Rhône.
7 Red Burgundy
Red burgundy is produced from the fickle but perfumed Pinot Noir and varies in nuance and flavor according to the mosaic of Burgundian terroirs. Forming Burgundy's heartland are the Côte de Nuits and Côte de Beaune, home to great reds like the firm, intense Chambertin and refined, elegant Volnay. See Winegrowing villages of the Côte de Nuits.
8 White Burgundy
White burgundy is deemed to be the ultimate expression of Chardonnay. The greatest wines come from the Côte de Beaune and include rich, nutty, honeyed but dry wines such as Corton-Charlemagne and floral and intense wines like Le Montrachet. All are long-lived. The designation also includes wines from Chablis and Mâconnais. See Winegrowing villages of the Côte de Nuits.
9 Alsace Riesling
Riesling is king of Alsace wines. Clean and vital with a floral-citrus bouquet moving to a mineral-petrol nuance with age, it is more powerful and full-bodied than its German cousins, but being from a borderland, is a totally different style from any other French wine. The finest examples are the grands crus and the sweeter vendanges tardives. See Winegrowing villages of Alsace.
10 Beaujolais
At the southern tip of Burgundy, the red Gamay grape cultivated on clay-limestone-and-granite soils produces fresh, fruity, quaffable Beaujolais. A fair percentage is sold as sprightly, youthful Beaujolais Nouveau. More serious Beaujolais comes from crus like Moulin-à-Vent. See Winegrowing villages of Beaujolais.
11 Chablis
Crisp, dry, and minerally, Chablis comes from northern Burgundy. Chardonnay cultivated on clay-and-limestone soils in a continental climate gives an austerity to the wine. The premiers and grands crus improve with eight years' bottle age. See Winegrowing areas of the Chablis District.
12 Châteauneuf-du-Pape
Warm, generous, powerful, and packed with red fruits, this celebrated red from the Southern Rhône reflects the Mediterranean climate of this extensive district. An astonishing 13 different grape varieties are permitted in the blend, but in reality, Grenache provides the mainstay, supported by Syrah and Mourvèdre. See Châteauneuf-du-Pape & Top producers of the Southern Rhône.