Meat, Poultry & Game - Offal
[Do Not Use]DK Publishing
2/07/2014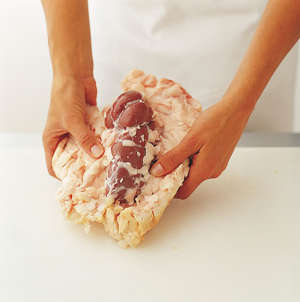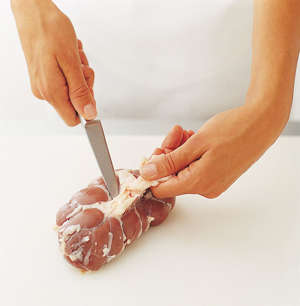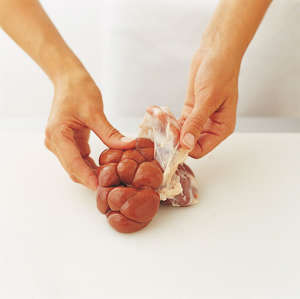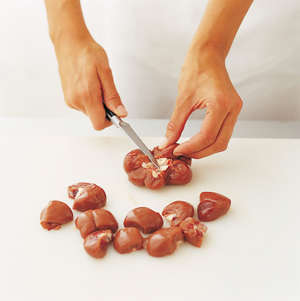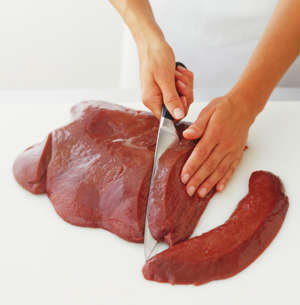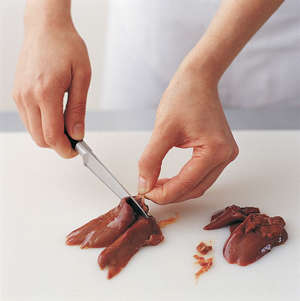 Offal

Offal should be eaten as soon as possible. The most famous dishes involving poultry livers derive from chicken, goose, or duck. All three are generally made into terrines or pâtés, but are equally good when fried as part of a salad, pasta, or rice dish.
Preparing kidneys for frying
Supermarkets and butchers will prepare kidneys for frying, but they do not always do the job well. If you deal with them yourself, you can be sure of a good result. Whole veal kidney is shown here.
Carefully pull away and discard the white fat (suet) that surrounds the whole kidney—it will come away quite easily.
Lay the kidney upside-down. With the point of a paring knife, cut around the fatty core and pull it away to release the membrane covering the kidney.
Discard the core. Peel the membrane off the whole kidney—it will slip off easily when you tug with your fingers.
Cut the kidney into bite-sized pieces following the natural lobes, then cut out the fatty cores from each piece. The kidney is now ready for frying.
Preparing liverSlicing
Calf's liver is excellent for frying because it cooks very quickly over high heat. For six people, buy a piece weighing 1 3/4lb (800g). Cut away any membranes and arteries with a utility knife or small slicing knife, then thickly slice the liver.
Cleaning chicken liverTrimming
Chicken livers are always a good value. To clean chicken livers, cut away any green patches, membrane, and the fibers around the center of each with a paring knife.