Oniony Herbs - Garlic Varieties
[Do Not Use]DK Publishing
2/07/2014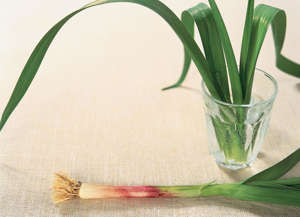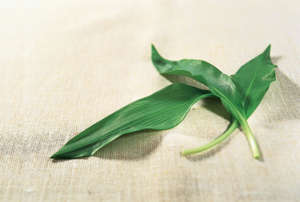 Garlic Varieties

Several plants have aromatic qualities similar to those of garlic. Slender rocambole is actually related to the leek. European wild garlic, or ramsons, comes closest to garlic in taste and has the advantage that it can be gathered early in spring. The huge cloves of elephant garlic, A. ampeloprasum, may be too mild for real garlic aficionados, but they are good roasted with other vegetables. North American wild garlic, A. canadense, has a flavor between garlic and leek.
Rocambole - A. s. var. ophioscorodon
Also called serpent garlic or sandleek, rocambole grows wild in southern Europe. The stalks turn into spirals and twirls as they mature, and the mauve flowers give way to purple bulbils. All parts can be used: early in the year the new, slender, pointed leaves as chives, and in summer the pea-sized bulbils and bulbs as a milder substitute for garlic.
Ramsons - A. ursinum
Ramsons grow wild in much of Europe. The leaves resemble those of lily-of-the-valley, but with the smell of wild garlic; the flavor is milder than the smell. They are easy to cultivate, but invasive. Leaves are picked in late winter and early spring, and are best used fresh to garnish potato and egg dishes, in soups and creamy sauces, cooked briefly with spinach, or wrapped around fish fillets before steaming. American wild leek, A. tricoccum, grows from Canada to Carolina. Its other name ramps, derives from ramsons, and it can be used in the same ways as ramsons.