Sandwiches - Making & Grilling Sandwiches
[Do Not Use]DK Publishing
2/07/2014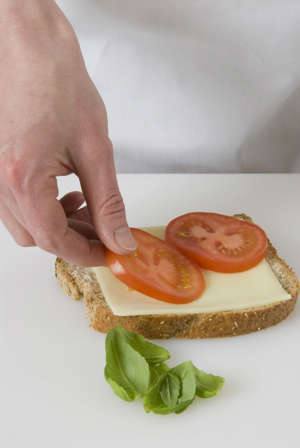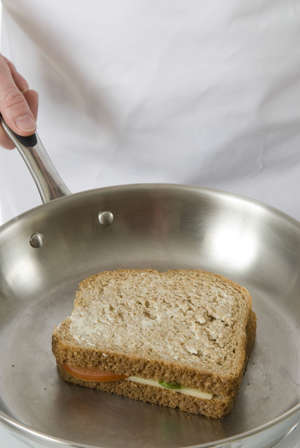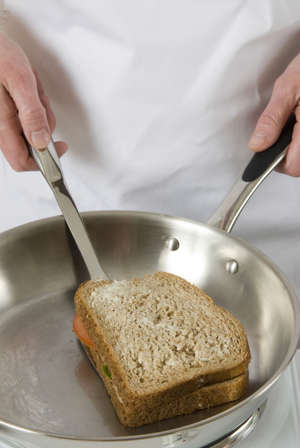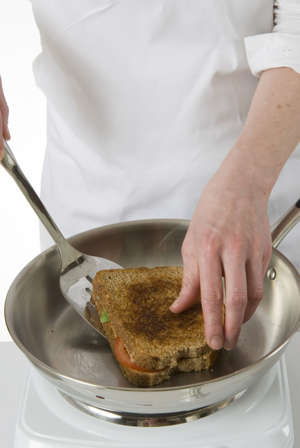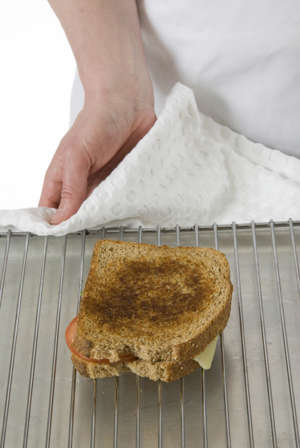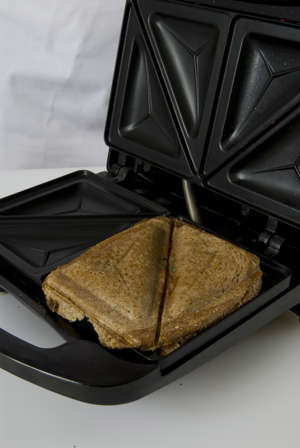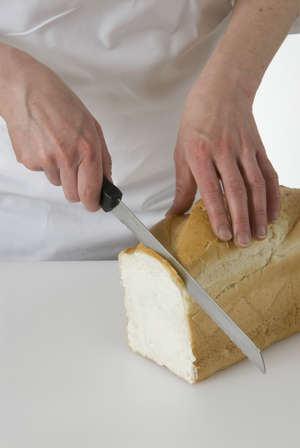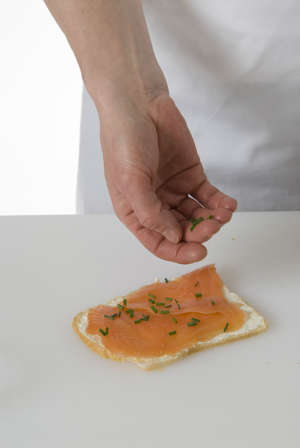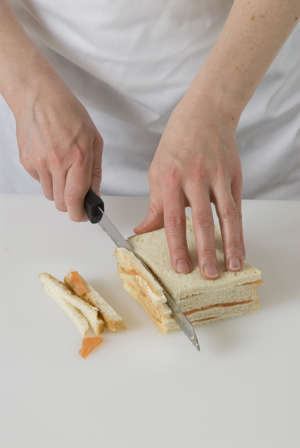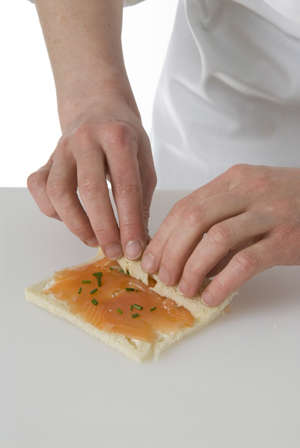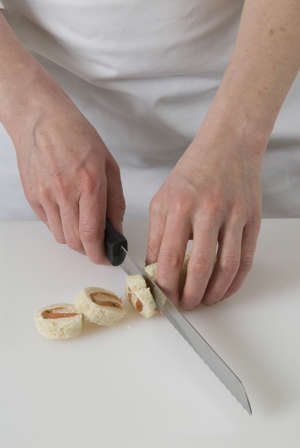 Making & Grilling Sandwiches

Grilled sandwich
Butter both sides of 2 slices of bread and add cheese, tomato slices, and basil leaves. Top with a second slice of bread.
Heat a frying pan over medium-high heat. Add the sandwich and toast the first side for 2–3 minutes, or until the underside is browned.
Using a spatula, turn the sandwich over to cook the second side for 2–3 minutes, or until the bread is toasted and the cheese is melted.
Carefully remove the sandwich, place it on a cutting board, and use a serrated knife to cut it in half.
Alternatively…
You can also make tempting grilled cheese sandwiches by using a toaster oven or a sandwich maker. Preheat the toaster oven to its highest setting, then toast the sandwich on both sides until golden brown and the cheese has melted. Or, make your sandwich using an electric sandwich maker, following the manufacturer's instructions.
Thin layered sandwich
To cut thin slices without tearing the bread, spread cream cheese over the end of an uncut loaf, before slicing with a bread knife.
Place a slice of bread on the work surface and cover with smoked salmon. Sprinkle with snipped chives, then top with a second slice of bread, cream-cheese-side down. Repeat for any remaining sandwiches.
Stack 2 sandwiches on top of each other on a cutting board. Using the bread knife, cut the crusts off the sandwiches, holding the stack firmly with your other hand.
Using the bread knife, cut the stack of sandwiches in half diagonally, then cut in half again to make triangles.
Alternatively…
To make party pinwheels, cover each bread slice with smoked salmon and chives, then cut off and discard the crusts. Tightly roll each Swiss-roll style. Wrap each roll tightly in plastic wrap, twisting the ends, and chill for up to a day. When ready to serve, unwrap each roll, and use a bread knife to cut into 1/4in (5mm) slices.