Sashimi and Sushi - Preparing Salmon Roe
[Do Not Use]DK Publishing
2/07/2014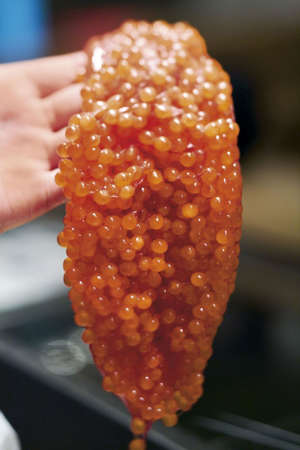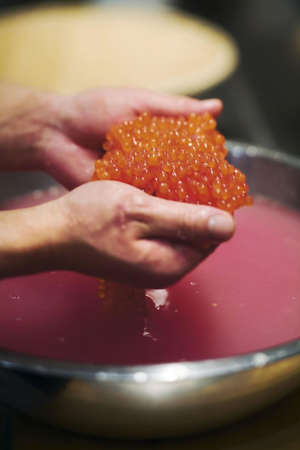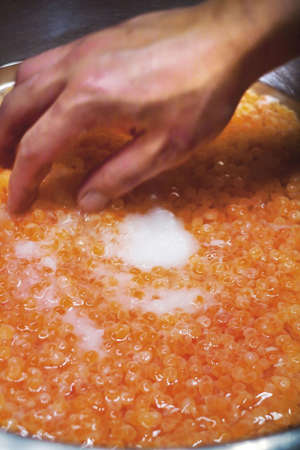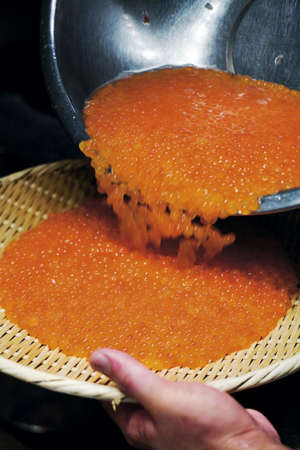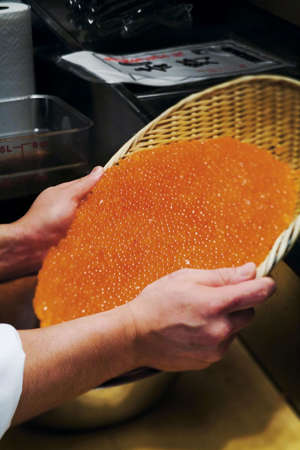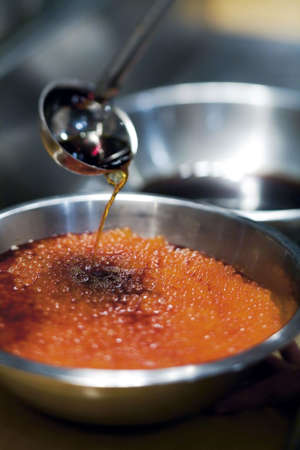 Preparing Salmon Roe

When you eat salmon roe at home, you probably buy it in a jar or tin. Many Japanese restaurants do that, too—in bulk, of course. But I prepare my salmon roe fresh in my own restaurant kitchen, the traditional way they do it on the island of Hokkaido. This way I can control the quality.
I begin with the whole sack of roe from a king salmon. First I carefully peel off the filmy membrane to reveal the eggs clustered underneath (photo 01). Very gently, in a large bowl of hot water, the egg sack is broken apart by hand, like a bunch of grapes (photo 02). Next, I swish the salmon roe around by hand—again, very gently—in the bowl of salted water to enhance the color (photo 03) and drain it (photo 04). This is repeated until the water is absolutely clear (photo 05).
I transfer the salmon eggs to a large bowl and ladle a mixture of mirin, sake, soy sauce, and yuzu zest over the roe (photo 06). After carefully combining the two, the salmon roe is allowed to marinate for about 3 hours before being drained again.