Sashimi and Sushi - Slicing Fish
[Do Not Use]DK Publishing
2/07/2014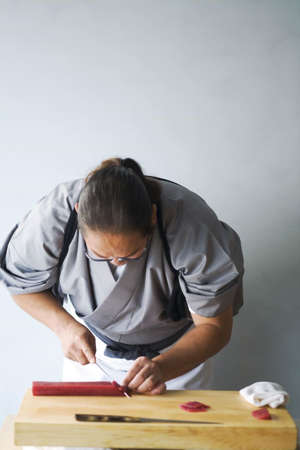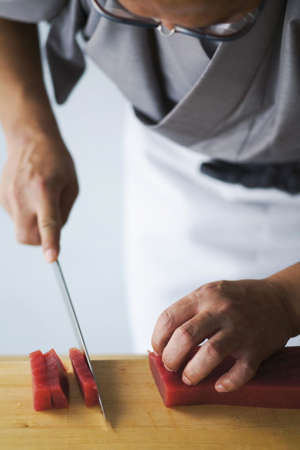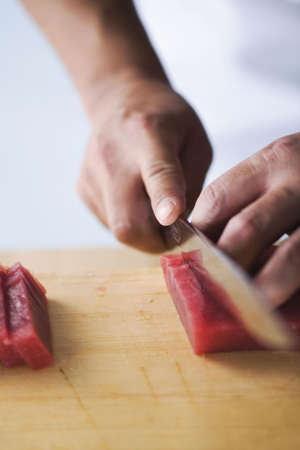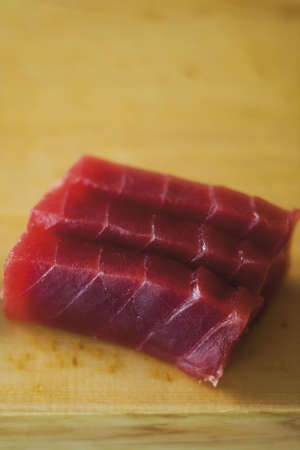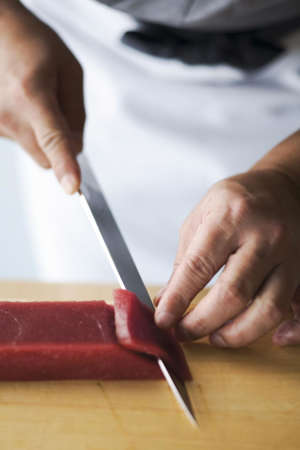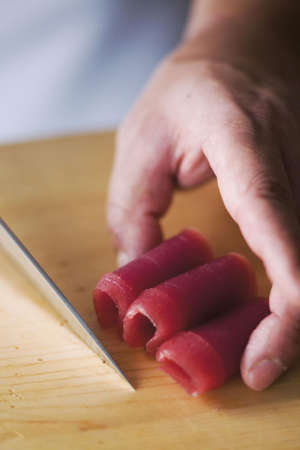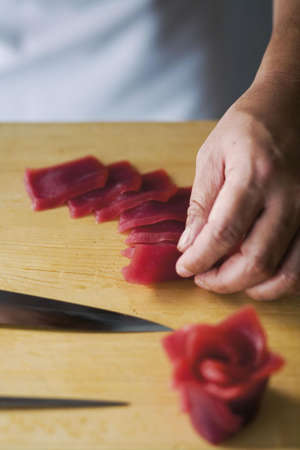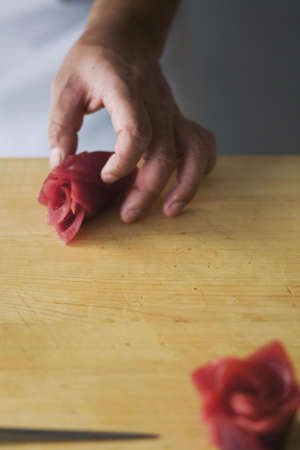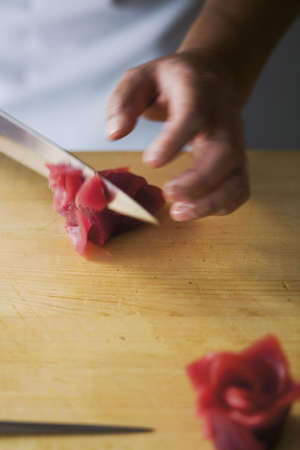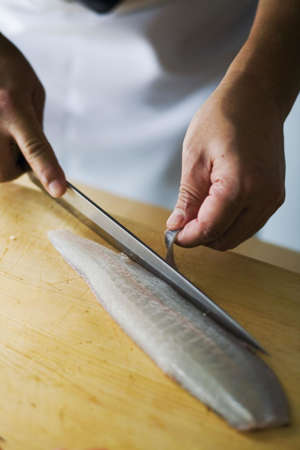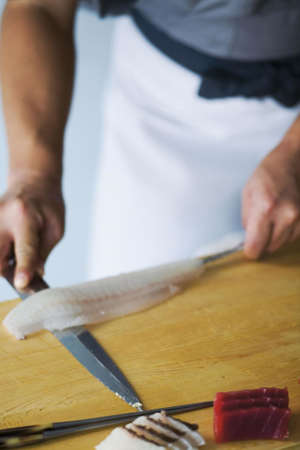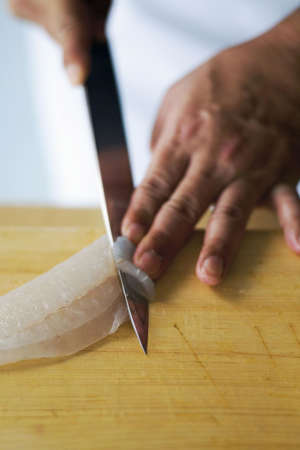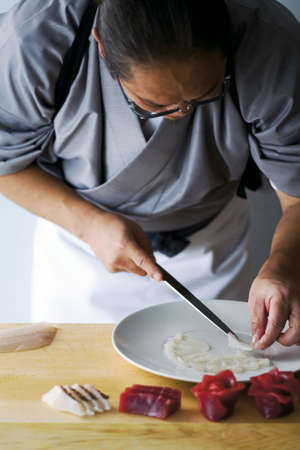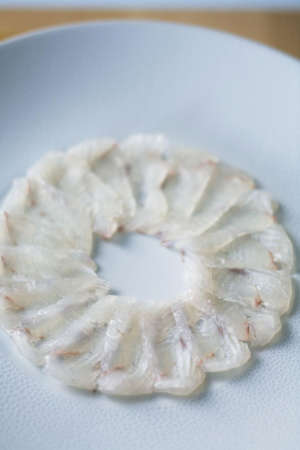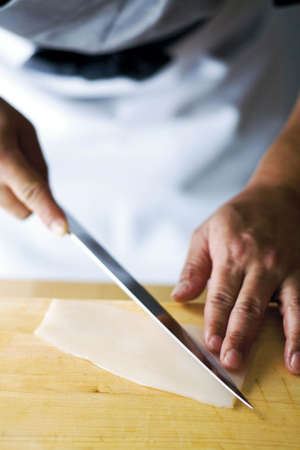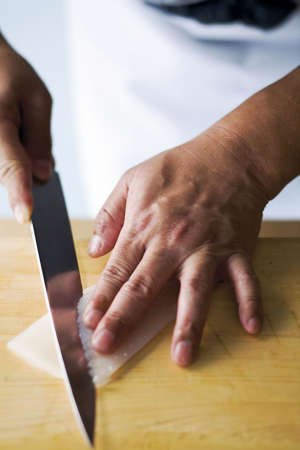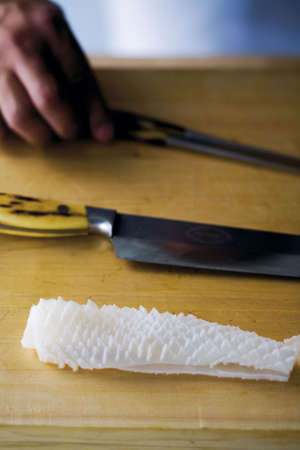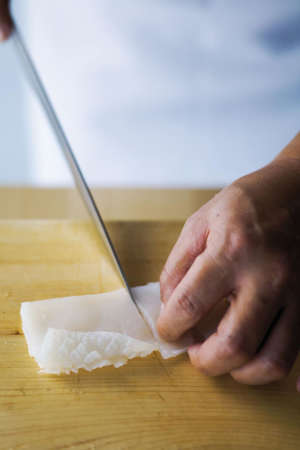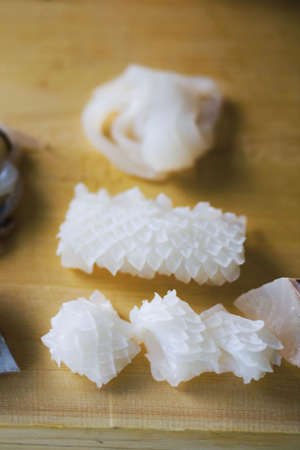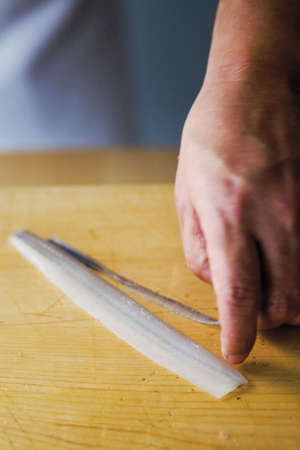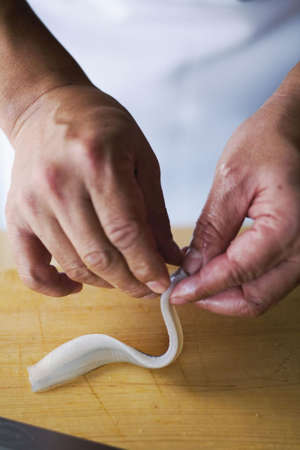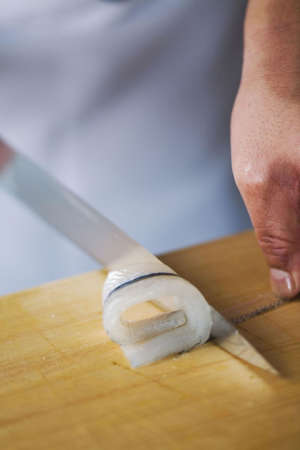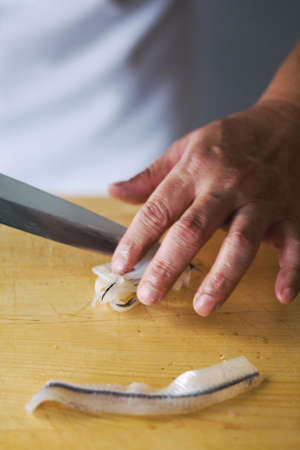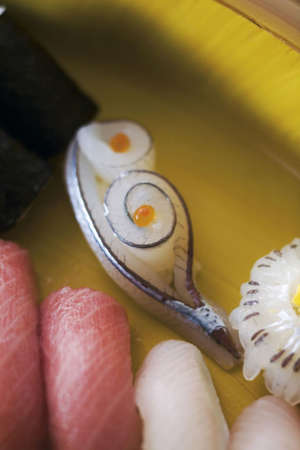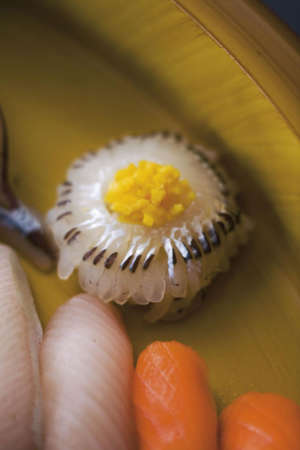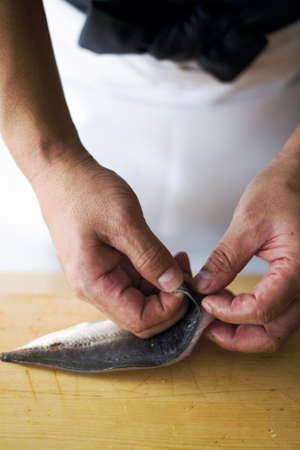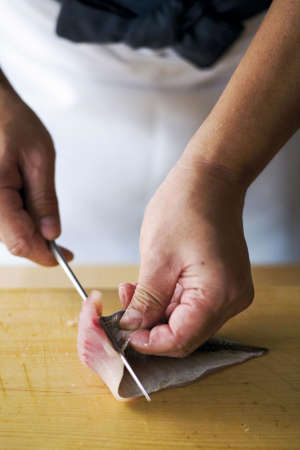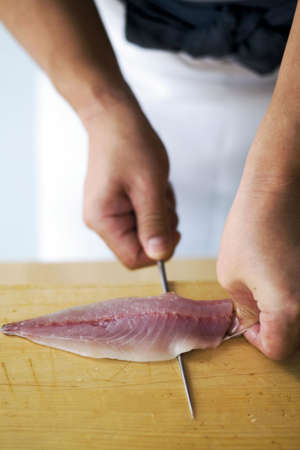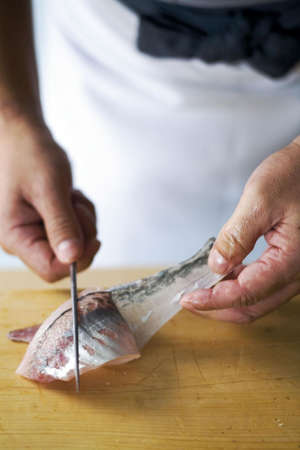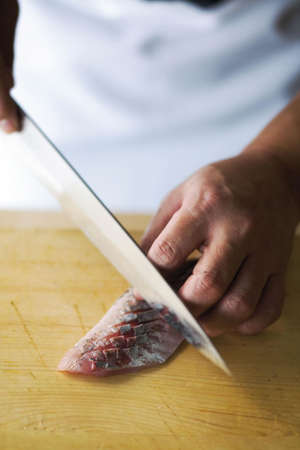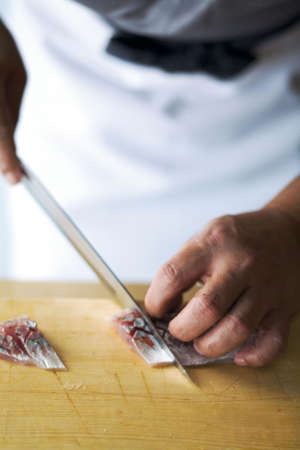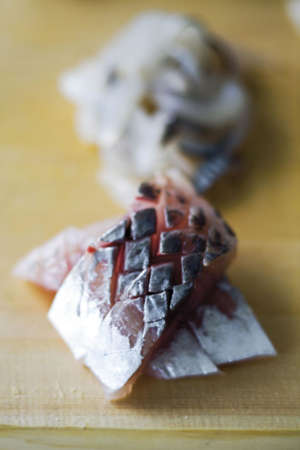 Slicing Fish

After learning how to choose and clean fish, the first thing a professional sushi chef must learn is to slice fish expertly. As I always say, "You need a sharp knife and a sharp arm so that the fibers are cut cleanly, not mashed." Shown here are tuna (maguro) and snapper (tai) being cut in three basic ways. Following sections show three other variations with squid, needlefish (sayori), and horse mackerel (aji).
Hirazukuri
The knife cuts straight down to form small slabs of fish. Shown here are maguro, or tuna, (photos 01–03) and tai, or red snapper (photo 04).
Sogi giri
A long knife, held on an angle, is pulled neatly from the base to the tip to cut the fish into slices (photo 01). The tuna slices can be folded into loose cylinders (photo 02), or formed into a rosette (photos 03–06).
Usuzukuri
Paper-thin slices are cut on an angle, shown here with hirame, or fluke. First the fin is cut off (photo 01). Then the flesh is carefully separated from the skin (photo 02) before it is meticulously sliced (photos 03 and 04). The finished sashimi is arranged on a plate (photos 05 and 06).
Kanokozukuri
An opened-up squid is cut into a rough rectangle (photo 0 1). At this point, the squid can be cut several ways, including into thin strips. To make kanokozukuri, the strip is laid down outer side up. With the knife held at an angle, the top is scored in one direction (photo 02). Then the piece is rotated 90° and scored again. Note how close together the cuts are made and how adept the chef must be to make these evenly. The opened-up squid body is dipped in very hot water, then in ice water. This tenderizes it. Because the scoring opens up the top, creating a greater surface area, the squid curls after dipping (photo 03). Kanokozukuri can be served as a single roll about 1 1/2 inches (4 cm) long or cut into pieces 1/2- to 3/4-inch (2 cm) wide (photos 04 and 05).
Cutting needlefish
Because of its translucent white flesh and distinctive silvery black stripe, sayori, or young needlefish, lends itself to a variety of cuts, several of which are shown here. The fish is trimmed (photo 01). The line of skin that runs down the center of the fillet is peeled off (photos 02 and 03). The fish is thinly sliced lengthwise (photo 04) and each slice is rolled with one piece of salmon roe in a fold called warabi, which is reminiscent of a Japanese mountain vegetable (photo 05). Or it may be thinly sliced crosswise, leaving one edge attached and folded around and under to form a sea chrysanthemum (photo 06), shown filled with finely diced kimioboro (egg yolk).
Cross-hatching sashimi
To enhance flavor and texture, sometimes other fish, such as aji, or horse mackerel, shown here, are cut in a similar fashion to the squid in Kanokozukuri. The skin is removed from the fish (photos 01–04). Then the skin side of the fillet is scored in both directions (photo 05), which reveals the beautiful variation of colors. To serve as sashimi, the fillet is then cut into slices (photos 06 and 07).