South Italy & the Islands - Winegrowing Areas of Sardegna & Sicilia
[Do Not Use]DK Publishing
2/07/2014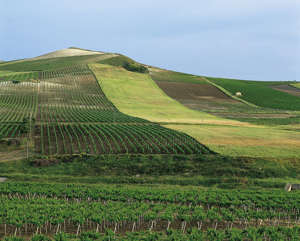 Vineyards in Marsala, Sicilia
Winegrowing Areas of Sardegna & Sicilia

Sardegna (Sardinia)
soil type: granite subsoil with clay and sand
red grape variety: Carignano, Cannonau
white grape variety: Vermentino, Vernaccia
wine styles: red, white, rose, dessert, fortified, sparkling

Three quarters of Sardegna's (Sardinia's) vines have been uprooted in the past 15 years as a result of EU-funded programs to reduce the size of Europe's wine lake. Despite this, an ever-widening circle of decent wines is produced here. Carignano (Carignan) from Carignano del Sulcis DOC can be tamed to make an obediently juicy red, and Cannonau (Grenache), the island's best-known wine, can be similarly jammy and addictive. Curiously, South Italy's only white DOCG is also found here. Inevitably overlooked, Vermentino di Gallura DOCG has had a lonely existence despite its considerable talents. The best examples are concentrated and ripe with a flinty, floral dimension. The local white grape Nuragus finds expression in the Nuragus di Cagliari DOC. Sardegna also retains a few producers who stubbornly refuse to cease production of the old-fashioned oddity that is Vernaccia di Oristano DOC—a dry, sherrylike apéritif from the eastern coast, which is now in danger of extinction.
Sicilia (Sicily)
soil type: chalk and clay, volcanic basalt, sand
red grape variety: Frappato, Nerello Mascalese, Nerello Cappuccio, Nero d'Avola
white grape variety: Moscato, Malvasia, Grillo, Inzolia, Catarratto, Damaschino, Carricante
wine styles: red, white, rosé, sparkling, dessert, fortified

Sicilia's abundance of native grape varieties, allied to enormous climatic variation, has given rise to a plethora of wine styles, with no shortage of more raw material. Despite the EU's incessant clamoring for vine-grubbing, Sicilia (Sicily), with its 158,000 ha of vines, still boasts a greater vineyard area than any other region in Italy.
Stunning examples of both IGT and DOC wines can be found in Sicilia. There is one IGT for the entire island (IGT Sicilia), and this grants the freedom to both blend grapes from anywhere on the island and label products varietally—great for experimental vineyards and for producers wanting to make large volumes of inexpensive wines from international varieties. In the extreme northeast, crumbling basalt terraces march up the foothills of the Peloritani Mountains. This is the home of the near-derelict red DOC of Faro, as well as one of the unsung heroic Italian grapes, Nerello Mascalese. Something of a cult in Italy, Faro manages to retain Burgundian elegance in the face of Sicilia's wilting heat. The delicate red fruit aromas and refined palate are rather unexpected from a Sicilian wine.
Just south of Faro, the modest peaks of the Peloritani give way to Monte Etna, Europe's largest active volcano, which soars to more than 10,800 ft (3,300 m) and dominates the horizon. Vineyards race up Etna's slopes from sea level to almost 3,300 ft (1,000 m); these are some of the highest in Europe, and the altitude delays ripening, which tends to concentrate aromas. The Carricante grape, which creates ageworthy whites with a focused mineral quality and dried fruit character, joins Nerello in the eponymous Etna DOC.
Sicilia's southeast corner is Italy's driest and hottest zone. Rain falls intermittently and often not for months at a time, while the Scirocco wind regularly sends temperatures soaring over 104°F (40°C). Only the very hardiest vines can survive this punishing climate, including the red variety Nero d'Avola, which is the mainstay of the DOC of Eloro.
Nero d'Avola now ranks as Sicilia's most widely planted red variety and demands to be included in the canon of Italy's finest indigenous grapes. The flavor profile is characterized by a certain aristocratic nervosity comprising sappy acidity, fine and occasionally aggressive tannins, and a dryish mulberry note. Low yields confer powerful alcohol and a prune and cinnamon character. It has some affinity for oak and blends well with Frappato in the DOC of Cerasuolo di Vittoria. Cultivated for generations in isolated pockets around Vittoria in the south of the island, the red Frappato must compose at least 40 percent of DOC Cerasuolo di Vittoria. Frappato, with its pale color, soft tannins, and a generous mouthful of red-currant and strawberry fruit, is the Mediterranean's answer to Beaujolais' Gamay. It has fresh acidity, is rarely oaked, and is designed for early consumption. Although red varieties remain Sicilia's stock-in-trade, a couple of white grapes are worthy of separate mention. The earthy aromas and prodigious alcohol of Catarratto usually consign it to Marsala production, but it occasionally treats the faithful to flashes of zesty brilliance when yields are restricted. DOC Alcamo is its spiritual home. The ubiquitous Moscato (known here as Zibibbo) reaches its zenith in glorious dessert wines such as Passito di Pantelleria DOC. The deep amber color and dried fruit nose are harbingers of an intensely sweet palate resolutely balanced by natural freshness. Malvasia delle Lipari DOC offers a refreshingly herbal variation on the passito theme .
Passito wines
The blistering climate of the south lends itself perfectly to the production of one of Italy's national treasures: luscious dessert wine made from carefully dried grapes (passito). Producers in the Mezzogiorno joke that the strong winds and low humidity allow them to achieve in two weeks what it would take two months to accomplish in the north. Most passito wines are made from either Moscato or Malvasia and hail from Passito di Pantelleria and Malvasia delle Lipari DOCs, both from islands off Sicilia. The grapes are harvested when fully mature and laid on straw mats to desiccate under the sun. Sixty percent of the juice may be lost through this process. As the water evaporates, the sugar levels soar. The syrupy liquid can take months to ferment, but the resulting wine is rich in both sugar and alcohol. The Italians refer to these as vini da meditazione, indicative of the contemplative mood that ought to accompany their consumption.
Marsala
Delicate yet assertive, fortified Marsala is the serendipitous product of a chance encounter. The 1770 arrival in Marsala of John Woodhouse—a British wine importer who happened to be born in Sicily—coincided with a boom in popularity of fortified wines in Georgian England. Wood-house's flourishing business already imported sherry and port, and he wasted no time in establishing an Italian equivalent, which came to count Lord Nelson among its devotees. Always fortified, Marsala was originally dry and matured using the solera system, already well established for sherry. Grillo is still considered the Marsala grape par excellence, but Inzolia, Catarratto, and Damaschino are also permitted. After its 19th-century heyday, faltering sales in the 20th century led to attempts at varying the styles, which now include dry, medium, and sweet (secco, semisecco, and dolce), as well as gold, amber, and red (oro, ambra, and rubino). Such confusing nomenclature sounded the death knell for Marsala. Quality production has dropped by 97 percent since the late 1970s. The Vergine and Vergine Stravecchio are the oldest and most interesting versions, but even these now struggle.