Summer - Blueberries
[Do Not Use]DK Publishing
2/07/2014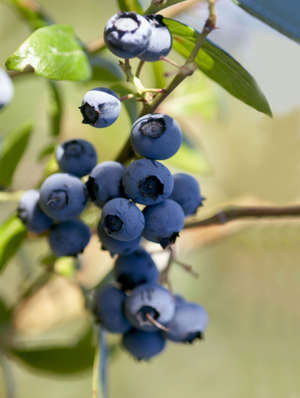 Blueberries

When to pick
Pick blueberries when they are dark purple, with their blush starting to fade, and they are full of juice but still firm. If in doubt, try one to test for sweetness.
Eat and store fresh
Eat blueberries within 2 days of picking if using raw, or store in the fridge for up to 3 days if you are cooking them.
How to preserve
Blueberries can be made into jams and jellies. They can also be canned or used in cordials and syrups.
Freezing options
Open freeze whole on trays, as a cooked or uncooked purée, as a freezer jam, or blanched or poached in sugar syrup .