Summer - Okra
DK Publishing
2/07/2014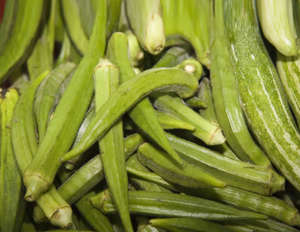 Okra

When to pick
Pick okra often to encourage regrowth. It is ready to harvest when no more than 3in (7.5cm) long, and glossy green. It can become woody if left to grow larger.
Eat and store fresh
Eat okra as soon as possible after picking, or store for up to 2 days in the fridge. Tiny okra can be eaten raw, bigger ones should be cooked.
How to preserve
Use okra as an ingredient in chutneys, pickles, and relishes.