Summer - Strawberries
[Do Not Use]DK Publishing
2/07/2014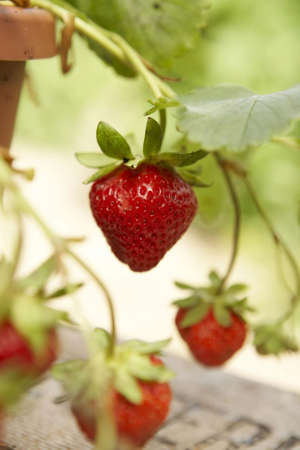 Strawberries

When to pick
Pick strawberries when dark red, firm, and glossy. Pick them with the hull and a little stalk intact as they will store longer. Harvest small fruits for jam or ice cream.
Eat and store fresh
Eat strawberries as soon as possible after picking. Keep them for up to 2 days in the fridge, and bring back to room temperature before eating.
How to preserve
A classic fruit for jam, strawberries can also be used to make cordials and syrups, and can be bottled.
Freezing options
Open freeze whole on trays, as a cooked or uncooked purée, as a freezer jam, or blanched or poached in sugar syrup .