Summer - Tomatoes
[Do Not Use]DK Publishing
2/07/2014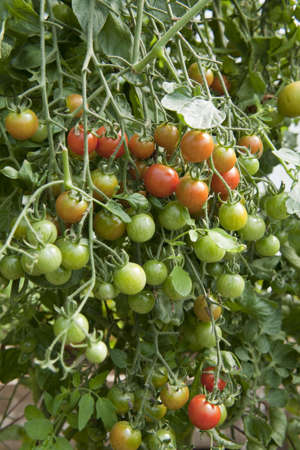 Tomatoes

When to pick
Harvest tomatoes with deep color and glossy skin. If signs of blight or disease show, pick any imperfect tomatoes immediately, to stop the disease spreading.
Eat and store fresh
Where possible, keep and eat tomatoes at room temperature for best flavor. Green tomatoes will keep for up to 2 weeks in a cool, dark place.
How to preserve
Tomatoes can be preserved in a number of ways, including in chutneys, sauces, or pickles. They can also be dried and preserved in oil.
Freezing options
Tomatoes freeze well if they have been cooked first. Typically, they are skinned, chopped, and cooked down before being cooled and frozen for up to 6 months.