Techniques - Preparing Herbs
[Do Not Use]DK Publishing
2/07/2014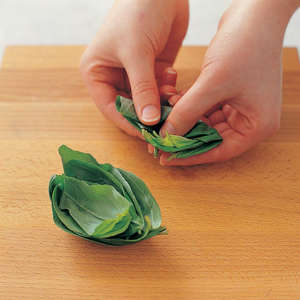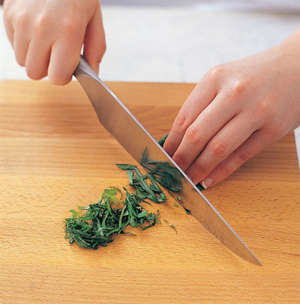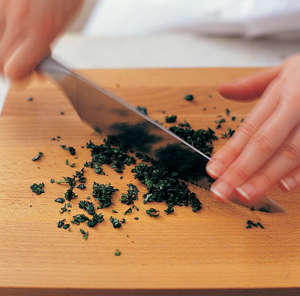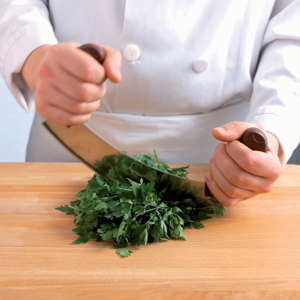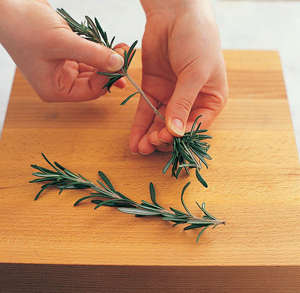 Preparing Herbs

Chopped herbs release more of their flavor than whole, but before the leaves of some herbs like rosemary can be chopped, they need to be stripped from their stalks.
Chopping herbs with tender stalks
To chop the leaves of herbs with tender stalks like basil, roll them together into a tight bunch.
Holding the bunch of leaves steady with one hand, slice across them with a chef's knife.
Using the knife in a rocking motion, chop the leaves finely, turning them 90 degrees halfway through.
Using a mezzaluna
A mezzaluna makes light work of chopping herbs. Rock it from side to side across them until they're chopped to your liking.
Removing stalks
To strip the leaves off herbs with stalks, run the thumb and forefinger of one hand along the stalk.
Making a bouquet garni
For a classic soup flavoring, tie a sprig of thyme and parsley with a bay leaf. You could also include sage or rosemary.