Techniques - Puréeing
[Do Not Use]DK Publishing
2/07/2014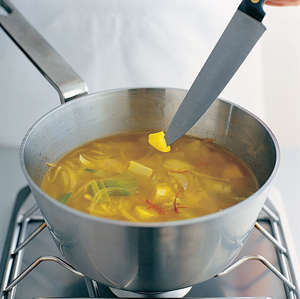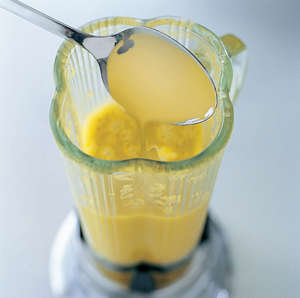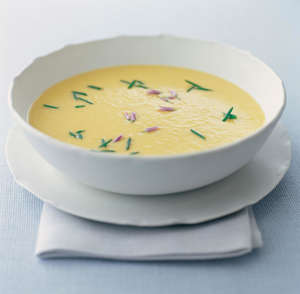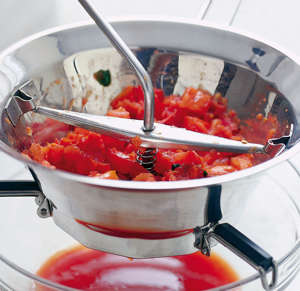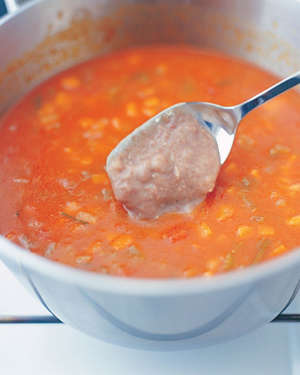 Puréeing

Among the easiest soups to prepare are those you process to a purée in a blender. The alternative is to use a food mill—this requires a little more effort, but the results are smoother.
The secret to success with puréed soups is thorough cooking, so that the starchy ingredients that give the soup its body can be blended to a smooth purée. For that reason, always cook root vegetables and dried beans till they are extremely tender, but never overcook potatoes, or they will become glutinous and gluey. There is also a range of semi-puréed soups, in which some of the ingredients are blended to thicken the broth, while the rest are left whole for interest.
In a blender
Before blending, test the ingredients are really tender with a knife—they are only ready to purée when completely soft.
Blend the soup until you have a smooth consistency with no lumps. Do it in batches so you don't overload the machine.
The consistency of a puréed soup will vary according to the ingredients used and the way in which they're processed. But, in general, it should be totally smooth and lump-free. To remove all traces of skins, seeds, and fibers, you may need to push the purée through a fine sieve.
Using a food mill
Working the ingredients through a food mill is particularly successful for soups that contain ingredients with skins and seeds, which blenders sometimes can't cope with.
Semi-puréed soups
To thicken a soup but keep some texture for interest, purée about half of it and then return it to the pan. Gently reheat the soup before serving.